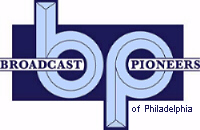 Here's a clip of WCAU-TV's "The Big News." It was January of 1967. The Dean of Anchors, John Facenda (a member of the Broadcast Pioneers of Philadelphia until his death in 1984), was the anchor and Donald Barnhouse did the commentary.
While the information on the tape said this cut was from January 13, 1967, we believe that the date is incorrect. We feel that the true date is Tuesday, January 10, 1967. Why? When you listen to this clip, you'll hear John Facenda say that Adam Clayton Powell was ousted yesterday as Chairman of the U.S. House Committee on Education and Labor. Powell began as chairman in 1961.
Assuming that Facenda is correct that Powell was ousted yesterday, the air date would have to be January 10th as Powell was ousted on January 9th. On March 1, 1967, Powell was expelled from Congress and six weeks later, won the special election to fill his seat. Congress refused to seat him until June of 1969 when the United States Supreme Court ruled his exclusion unconstitutional. He was then seated but stripped of his seniority.
In the 1970 primary election, he lost the democratic nod and returned full-time to his pulpit in Harlem. He died on April 4, 1972 in Miami.
While this was a television broadcast, we only have the audio. However, we are delighted to have that. Maybe sometime down the road, we will turn up a video of this broadcast. It's Tuesday, January 10, 1967.
Listen with the Windows Media Player!
From that same day, January 10th, here's a clip with John Facenda from an early evening newscast on WCAU-TV, Channel 10 in Philadelphia.

From the official archives of the Broadcast Pioneers of Philadelphia
Audio clips originally donated by Broadcast Pioneers historian Gerry Wilkinson
© 2009, Broadcast Pioneers of Philadelphia
All Rights Reserved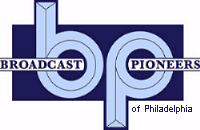 The e-mail address of the Broadcast Pioneers of Philadelphia is pioneers@broadcastpioneers.com