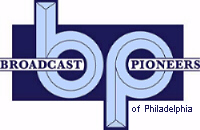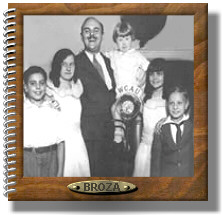 Stan Lee Broza & kids
The Children's Hour Broadcast
circa 1932
This 1932 photo was taken in Studio A of the WCAU Studios when they were at 10th and Arch Streets. You can see the very same studio in this 1927 photo! However, by the time of this audio excerpt, "The Children's Hour" was originating live from the City Line studios.

It's March of 1958. The broadcast is a simulcast on both WCAU-TV and radio. Air time is 11:30 am to 12:30 pm. Our excerpt picks up shortly before noon.

During the last couple of years of the program, the first half of the show was sponsored by their long time advertiser, Horn & Hardarts. The second part of the broadcast was brought to the audience by the local Plymouth dealers.

We have tied together four clips from this broadcast. Unfortunately, we didn't have the whole show but only bits and pieces. There are four excerpts with a second and a half space between each segment. Once started, the audio will automatically go from cut to cut.
From the official archives of the Broadcast Pioneers of Philadelphia
Photo originally donated by Broadcast Pioneers member Bill Bransome
Audio originally donated by Broadcast Pioneers member Les Waas
© 2005, All Rights Reserved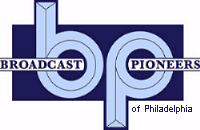 The e-mail address of the Broadcast Pioneers of Philadelphia is pioneers@broadcastpioneers.com