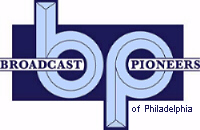 In November of 1972, a local, weekly publication (now defunct) wrote this about Bill Webber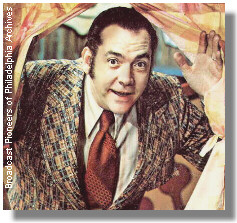 Bill Webber
1972
You can't miss "Wee Willie" Webber. He stands six foot, five before he puts on his shoes and hat. Turn on your radio in the morning and he's there. Turn on your TV in the afternoon and he's there. Go to the opening of your new Supermarket and chances are good he will be there, too, giving away door prizes.

Bill Webber, a New Yorker who now prefers Philadelphia, likes to keep himself highly visible. He's on WIP radio from 10 am - 1 pm, six days a week, Monday thru Saturday, where he chats before records and spins what he calls "middle of the road" music to one of the highest adult audience ratings in the listening area.

In the afternoon, after a quick "brown bag" lunch, he drives his Chevy (no hopped up sports cars or big gasoline guzzlers for him) out to the Chestnut Hill studios of Channel 17, WPHL-TV where he has won the unofficial title of "vice-president in charge of children." From 3 pm to 6:30, he hosts a series of shows pitched to appeal to the youngest children at the start of the schedule and, as the afternoon goes on, to older children home from school and then to young adults and the whole family together by the time the twilight hours arrive.

"I start with a Canadian show, The Friendly Giant," says Wee Willie, a friendly giant himself. "Then we do Casper, the Friendly Ghost, and Milton the Monster, followed by Rocket Robin Hood, George of the Jungle, King Kong...." By 6 pm, Webber is into the family fare; Patty Duke, followed by reruns of the adult Western, High Chaparral." Once a week, he does a "live audience participation" show, so popular that potential participants are booked a year in advance.

In the baseball season, sports-loving Webber does a "Before the Game" show at Phillies games. He is a popular dinner speaker with all types of club groups. He makes frequent appearances at the opening of charity drives. With all this, he also finds time to do radio and TV commercials.

But always there's time for his own family at home in Whitemarsh. "My family is my hobby," says this dedicated family man. There's a pretty wife, blonde Connie. He met her when she came to see a show that was being taped at the "old" WFIL. Now they have two children; Bill, Jr., 12 and Wendy, 9. No vacation trips are taken without children. Last summer it was Europe. "We have a ball together," says the head of the family. "But we were sure glad to see home."

Bill Webber started in radio by working the mail-room of a New York FM station after attending classes at New York University and the University of Pennsylvania. He was in Lancaster before the Army put him behind a microphone with the Armed Forces Radio in Korea for two years. He returned to Reading where he became known in the trade as "Kiss of Death Webber." Seems he was hired in 1953 to do the sign on of a new UHF station, WEEU. After a little more than a year, the station went broke and guess whose was the last face on the channel signing-off?

Webber worked into the Philadelphia scene on "summer relief" announcing jobs on local stations, soon became a full-timer and is now in his eighth year around town. He likes splitting his time between adults in the morning on radio and children in the afternoon on television.

"I'm fortunate to be doing different things in both radio and TV," he says. "Believe me, the children are the toughest audience. If they like you, they can be the most loyal fans in the world."

He got tagged "Wee Willie" by the wife of another radio announcer after Bill bumped his head going through a low studio door. The name stuck, and he started using it on his show.

His heavy fan mail includes giant drawings of himself by small Michaelangelos. Who sign their names in crayon. It's the children, he says, who make Wee Willie feel very big.
From the official archives of the Broadcast Pioneers of Philadelphia
Article & Photo originally donated by Broadcast Pioneers member Bill Webber
All Rights Reserved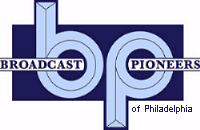 The e-mail address of the Broadcast Pioneers of Philadelphia is pioneers@broadcastpioneers.com