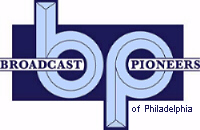 A Celebration of 60 Years of Channel 10

Some current & former Channel 10 Employees
Bala Golf Club, Philadelphia
Wednesday, March 19, 2008
On Wednesday, March 19, 2008, the Broadcast Pioneers of Philadelphia celebrated "60 Years of Channel 10." Introductory remarks were made by Ed Dress, Investigative Producer for NBC 10. Our moderator was Broadcast Pioneers member Bill Baldini, a news reporter at WCAU-TV, Channel 10 for 4 decades.
Plus, Broadcast Pioneers member Peggy King, former girl singer from the "George Gobel Show" performed a special song dedicated to Channel 10 with Broadcast Pioneers member Bucky Clark at the piano keyboard.
On the panel were:
Jerry Blavat, host of "The Discophonic Scene" on Channel 10 during 1965 - 1967
Herb Clarke, former Channel 10 weathercaster from 1958 to 1998
Sid Doherty, former Channel 10 announcer, currently with ABC-TV
Ray Fiedler, current NBC 10 stage manager (for over 4 decades)
Jimmy Hirschfeld, former TV10 Prog. Director/Capt. Kangaroo's Exec. Producer
Al Meltzer, former Channel 10 sports director in the 80s and 90s
John Blunt, who was supposed to be on the panel was called away on a story moments before the panel discussion started.
It all took place on Wednesday, March 19th, at the beautiful and historic Bala Golf Club, 2200 Belmont Avenue (across the street from the State Police) in the Wynnefield section of Philadelphia.
COMPLETE AUDIO!
Ed Dress, NBC 10 Investigative Producer
Bill Baldini, Moderator & Former NBC 10 News Reporter
After the luncheon, we sat down with Broadcast Pioneers member Jimmy Hirschfeld and recorded him talking about his career. It's the first in a series of Oral History programs called, "Pioneering Visions," produced exclusively for our website.

From the official archives of the Broadcast Pioneers of Philadelphia
Photo originally donated by Broadcast Pioneers member Bob Kravitz
© 2008, Broadcast Pioneers of Philadelphia
All Rights Reserved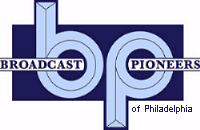 The e-mail address of the Broadcast Pioneers of Philadelphia is pioneers@broadcastpioneers.com