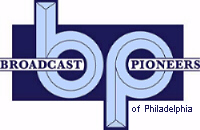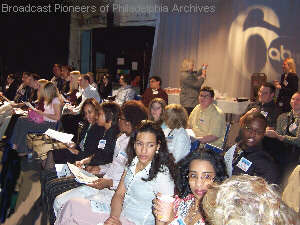 The Broadcast Pioneers Symposium
at the WPVI-TV Studios
Saturday, April 9, 2005

Once again, it was time for our annual Broadcast Pioneers Symposium. Area college students saw first hand a major market television station and listened to advice from their staff. This year, our 4th annual event was again held at WPVI-TV, Channel 6. Our panelists were:
Jim Gilbert, VP of Engineering
Nydia Han, Action News consumer reporter
Mike Monsell, VP of Creative Services
John Morris, Executive Producer, News Technology
Jessica Borg, Action News anchor and reporter
Walter Perez, Action News anchor and reporter
Bill "Wee Willie" Webber, radio & TV personality
Caroline Foy Welch, VP of Programming
Our moderator was Keith Brand of WXPN Radio and a Rowan Universtiy Professor. It all took place at WPVI-TV, 4100 City Line Avenue in Philadelphia on Saturday, April 9, 2005 from 9 am to 1 pm.

You can listen to the complete audio (below). We have also posted video clips of the event. Plus a complete slide show on the symposium.
AUDIO AVAILABLE!
Listen to Jim Gilbert
Listen to John Morris
Listen to Nydia Han
Listen to Mike Monsell
Listen to Jessica Borg
Listen to Walter Perez
Listen to Caroline Welch
Listen to Bill Webber
Listen to the Question and Answer session
At the opening of our symposium, Jerry Lademan, Assistant Director for Metro News and Traffic was there. Listen to his remarks!


--------------------

VIDEO AVAILABLE
Here's a visit to the WPVI Newsroom, edit suites and satellite area. The video is encoded into four segments for quick loading. Once you start the video, it will automatically roll from segment to segment. For DSL and Cable users, the roll will be almost instantaneous. For dial-up users, each segment may buffer (load) for a short time before playing.
After we visited, the Action News work areas, the students were taken into the air studio by weekend morning anchors Walter Perez and Jessica Borg. Most anyone interested in sitting at the anchor desk and reading some news copy from the teleprompter did so. Here's what it looked like

Finally, our last piece of video is advice from the pros on our panel to the college students. Here's what they said


--------------------

SLIDE SHOW

We have a slide show of the entire day. There's 34 pictures all together. When finished, the slide show will return you to this page.

Watch the Slide Show!

From the official archives of the Broadcast Pioneers of Philadelphia
© 2009, Broadcast Pioneers of Philadelphia
All Rights Reserved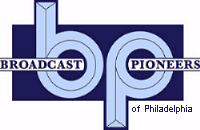 The e-mail address of the Broadcast Pioneers of Philadelphia is pioneers@broadcastpioneers.com