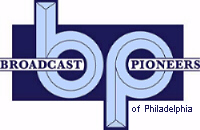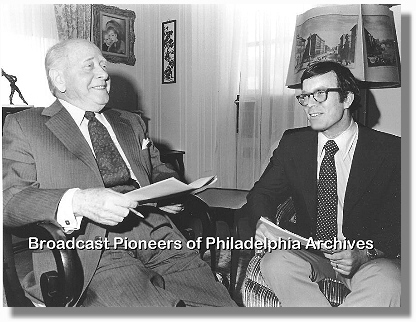 (Left to right) Eugene Ormandy and Broadcast Pioneers member Ed Cunningham
June 1978
On Friday evening, May 25, 1979, the Philadelphia Chapter of the Broadcast Pioneers (now an independent entity called, "The Broadcast Pioneers of Philadelphia") held its annual "Person of the Year" banquet. Being honored on that date was Eugene Ormandy, conductor of the Philadelphia Orchestra. Dr. Ormandy was the first person ever to play the violin over the radio and he was a lifetime member of our organization.

On that day, there were several speakers. Fortunately for us, former Broadcast Pioneers President (1972 - 73) Les Waas recorded a cassette audio tape. It is from that recording that our audio excerpts are made.

First up was Broadcast Pioneers member Les Waas himself. He was introduced by Ray Green, owner of WFLN radio. He was also our first Vice-President, our second President (1963 - 64) and one of the founders of the Broadcast Pioneers of Philadelphia. He was also instrumental in assisting H. V. Kaltenborn in 1942 in the establishment of "The 20 Year Club," which would later become the National group called the Broadcast Pioneers.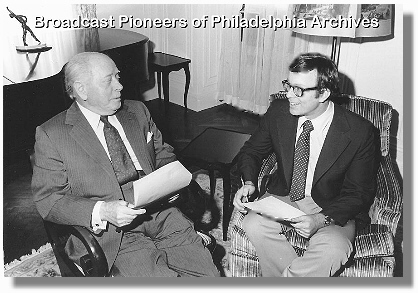 (Left to right) Eugene Ormandy and Broadcast Pioneers member Ed Cunningham
June 1978

Waas narrated a set of slides of Ormandy. Les said that the material was given to an associate of Eugene Ormandy and so far we have not been able to track them down. (They may not longer exist.) While most of what Les said is "tongue-in-cheek," and some remarks may not be totally clear without seeing the graphics, we decided to leave Les Waas' remarks intact as much as possible. By the way, this excerpt ends with Les saying the conductor's name is known by everyone, "U. G. Normandy." That's the kind of piece this is.
The next piece of audio is that of Broadcast Pioneers member Ray Green. He first speaks about the formation of "the 20 Year Club," founded by H. V. Kaltenborn. That organization would eventually become the Broadcast Pioneers. After that, Ray tells a little about himself and then introduces Sol Schoenbach, bassoonist for the Philadelphia Orchestra for many years.
Next we hear Sol Schoenbach, bassoonist for the Philadelphia Orchestra for many years. He was also a personal friend of Broadcast Pioneers member Eugene Ormandy.
Listen to what Sol Schoenbach said
Broadcast Pioneers President was Jerry Lee (1978 - 79). Jerry is President of B-101, WBEB in Philadelphia. At that time, the station was called WDVR. Jerry Lee makes the presentation to Eugene Ormandy. Jerry is introduced by former Broadcast Pioneers President Ray Green.
Listen to the Award Presentation
Finally, it was time for Eugene Ormandy to speak. One unfortunately event is that the tape this banquet was recorded on, ran out just as Ormandy was being introduced. It took a minute or so for people to realize this. The cassette tape was quickly flipped on the other side and recording continued. However, this means we had missed the first couple of minutes of Dr. Ormandy's remarks. We picked up the audio in mid-thought. While part is missing, the story he is telling still makes sense, so we started our audio excerpt there. Some may say that it is unfortunately that we don't have the whole address. However, we consider ourselves grateful to have what we do have.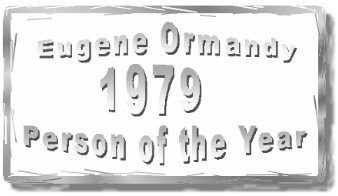 Listen to what Eugene Ormandy said
A little about the two photos of Broadcast Pioneers member Ed Cunningham with Eugene Ormandy. Ed told us:
Well, the event was an interview for a series of radio broadcasts I called "Eugene Ormandy Remembers," reminiscences of his working relationships with prominent composers like Sibelius, Rachmaninoff, Shostakovich and others. The interview took place in June of 1978 at Ormandy's apartment at the Barclay Hotel. It was arranged by Roger Hall, then our veep of development at WHYY, and before that, a longtime orchestra official and RCA executive. He was a good friend of Ormandy, who served as best man at Roger's wedding in 1963! Recording engineer for the occasion was Jay Goldman. I was so nervous, I could barely see straight, but it turned out well. Ormandy was one of the best raconteurs you could ever find.
From the archives of the Broadcast Pioneers of Philadelphia
Audio originally donated by Broadcast Pioneers member Les Waas
Photos originally donated by Broadcast Pioneers member Ed Cunningham
Audio and text protected under U.S. Copyright
© 2009, Broadcast Pioneers of Philadelphia
All Rights Reserved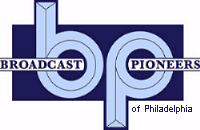 The e-mail address of the Broadcast Pioneers of Philadelphia is pioneers@broadcastpioneers.com