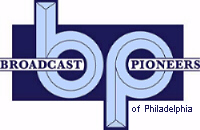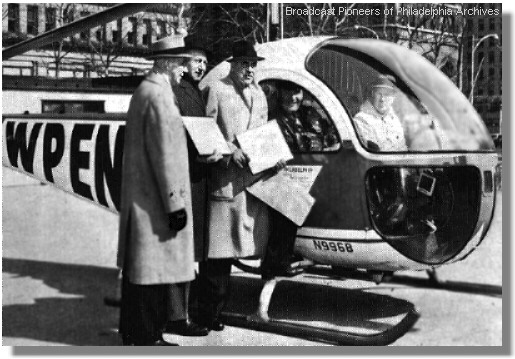 The WPEN Helicopter
March 1961

One of the first Philadelphia radio stations to broadcast regular traffic reports was WPEN. In the picture above we see the WPEN helicopter. The Philadelphia Chamber of Commerce honored both the station and the Philadelphia Police department in early 1961. You see, at that time, the traffic reports were done by Philadelphia Police Officers. The best known one was Al Schwartzman who did the morning reports on the Mac McGuire program on WPEN.

From left to right in this snapshot are: Robert J. Fox, General Chairman of the 26th Annual Regional Safety and Fire Conference and Exhibit of the Philadelphia Chamber of Commerce; Murray Arnold, Station Manager of WPEN Radio; Philadelphia Police Commissioner Thomas J. Gibbons; Flying Police Patrolman Al Schwartzman and the helicopter's pilot, Gerald Crossan. The helicopter was photographed at Reyburn Plaza in Center City Philadelphia.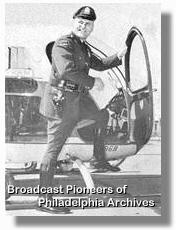 Flying Police Patrolman Al Schwartzman
1960
Officer Al Schwartzman was part of the WPEN Daily Skyway Traffic Reports heard over the station during morning and afternoon drive.

From the official archives of the Broadcast Pioneers of Philadelphia
Photos originally donated by Deborah Arnold, Murray's Daughter
© 2009, Broadcast Pioneers of Philadelphia
All Rights Reserved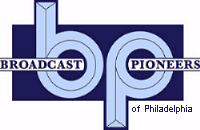 The e-mail address of the Broadcast Pioneers of Philadelphia is pioneers@broadcastpioneers.com