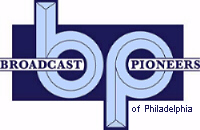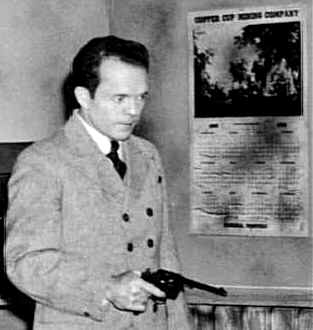 This picture was our "Mystery Photo" for December 2001. However, it was just a portion of the complete image which is shown below.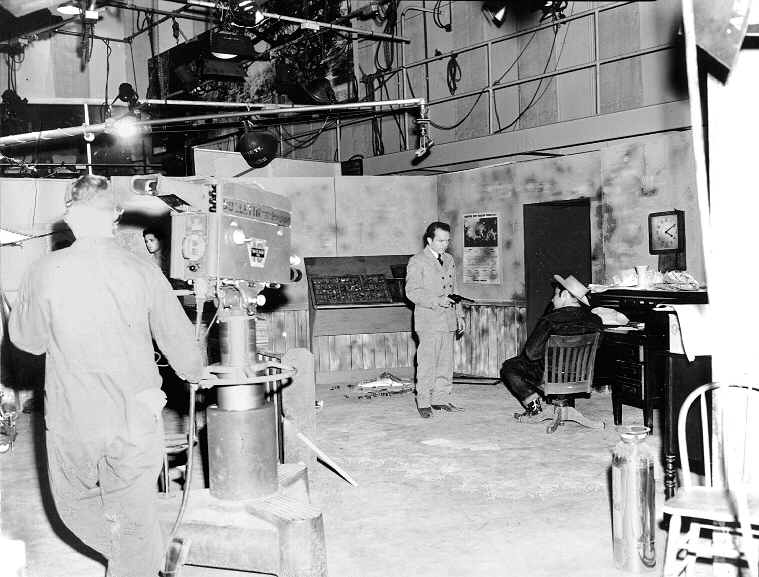 Bill Bode, who directed Action in the Afternoon at WCAU-TV says: My earlier notes identify the standing male as Blake Ritter, a fact which confuses me. I thought we always had Blake, as editor of the Huberle newspaper, in a wheel chair. I phoned Jimmy Hirschfield (Bode's assistant on the show), and he had the same memory. Maybe we did a flashback story; both Jimmy and I forget. Now, as I type, I note that there is a later shot...that also shows Blake standing. Jimmy suggested maybe in publicity shots taken before the show started, he was standing. I don't remember. The seated actor may be...John D'Armand. I think the cameraman with his back to us is Jim Manning.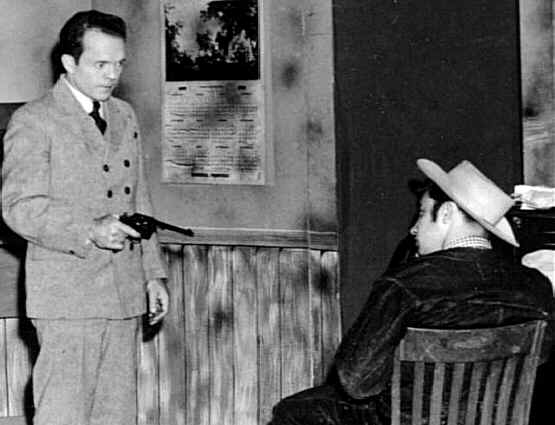 This is a closer view of both actors from the shot.

Anyone know who this person is? In the original photo, you can see him between the cameraman and the camera.

Broadcast Pioneers member R. Alan Campbell e-mailed: ...Blake Ritter...and I worked together at WPBS. ...He was radio news director. He worked out of the Bulletin newspaper offices at a special studio at 30th Street and seldom if ever got to the Roxborough studios under the tower where Pat Landon, John Trent, Jack Pyle did the music chores. I worked weekday evenings. Must have been late 1960's. In 1958, the Philadelphia Evening Bulletin sold WCAU AM, FM and TV to CBS. Then a couple years later, the paper applied for and received a construction permit for a new FM station. It came on the air in 1961 and was called WPBS (We're the Philadelphia Bulletin Station). It was at 98.9 on the FM dial with studios at 440 Domino Lane. That station was later sold and is now WUSL-FM (Power 99). By the way, Alan said that he believes that Blake was a booth announcer for the WCAU stations in 1958.

An e-mail from Broadcast Pioneers member Charlie Higgins said: I would say the man standing is Blake Ritter too. The cameraman, I think is Jim Manning, recently deceased in May of 2001 or Ray Reher, but I'm not sure Ray Reher was a cameraman on Action (in the Afternoon).
From the official archives of the Broadcast Pioneers of Philadelphia
Photo originally donated by Bill Bode, Director of Action in the Afternoon
All Rights Reserved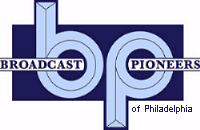 The e-mail address of the Broadcast Pioneers of Philadelphia is pioneers@broadcastpioneers.com