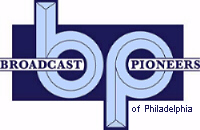 A Still from the CBS-TV daily live western, "Action in the Afternoon,"
which originated from the back lot of WCAU-TV
(Click on the photo to see a larger version)
This picture dates from April of 1953. It was taken to show a wide portion of the town and main characters in the cast. In the right center of the photo is a trio of people consisting of Chris Keegan (who played Ozzie), Jack Valentine (the star) and Mary Elaine Watts (who played Red Cotten). Chris was also a clown on "The Big Top." Slightly to the left of center is a western gentleman dressed in a light colored coat. He has been identified as Blake Ritter who among other things was the show's narrator.

On the back of the envelope that contained the photo and original negative, it says that Sam Kressen (Sheriff Sam Mitchell) and Barry Cassell (Ace Bancroft) were also in the shot, but they have not yet been identified. Tony Verna, a long-time producer at WCAU-TV e-mailed: Barry Cassell is the mustached guy.... Tony is referring to the guy on the extreme left.

This still was the opening freeze frame before audio gunshot sound which broke the freeze. Barry's voice was used to open the show.
Here's several close-ups from the above picture:
The Newspaper Office
The Huberle Bank
The Supply Shop
Four unidentified persons
Close-up of Chris, Jack and Mary
Unidentified woman

Can you help us identify any of the unnamed personnel? If so, please e-mail us.
From the official archives of the Broadcast Pioneers of Philadelphia
Photo and original negative originally donated by Bill Bode
Bill was director of "Action in the Afternoon"
© 2009, Broadcast Pioneers of Philadelphia
All Rights Reserved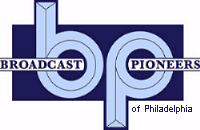 The e-mail address of the Broadcast Pioneers of Philadelphia is pioneers@broadcastpioneers.com