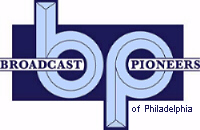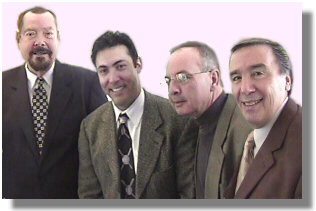 (Left to Right) Bill "Wee Willie" Webber, Chairman of the Board of the Broadcast Pioneers
Ruben Amaro, Assistant General Manager of the Philadelphia Phillies
Frank Hogan, President of the Broadcast Pioneers
Pat Delsi, Member of the Board of Directors of the Broadcast Pioneers
at the Bala Golf Club
Wednesday, December 15, 2004
On Wednesday, December 15, 2004 at the Bala Golf Club in the Wynnefield section of Philadelphia, the Broadcast Pioneers of Philadelphia held its monthly luncheon. Our guest speaker that day was Ruben Amaro, Assistant General Manager of the Philadelphia Phillies baseball club.

Born and raised in Philadelphia, Ruben was a batboy for the Phillies from 1980-83 when his father, Ruben Sr., a former shortstop with the club, was first base coach. He is a 1983 graduate of the William Penn Charter School, where he played both baseball and soccer. In 1987, he earned a BS degree in Human Biology from Stanford University and was a member of the 1987 NCAA Baseball Championship team.

After being drafted by the Angels in the 11th round of the 1987 draft, Ruben made his major league debut with the club in 1991. Following that season, he was traded to his hometown Phillies, where he spent five of his final seven big league seasons (1992-93, 96-98). His only time away was 1994-95, when he played for Cleveland. Ruben played for both the 1993 NL Champion Phillies and the 1995 AL Champion Indians. In 1996, he ranked third among NL pinch-hitters with a .387 average.

As Assistant GM, Ruben is involved in 40-man roster and major league free agent contract negotiations, including those players eligible for salary arbitration. He also aids GM Ed Wade in the decision-making process of major league players and staff, which includes trades, player movements and hiring.

The Amaro family (Ruben Jr., his father Ruben Sr. and his late grandfather Santos) were the 2001 winners of the Al Dia Latino Legends Award, an award given annually to a Hispanic player(s) in Phillies history. Ruben Jr. is also a co-founder of the Richie Ashburn Foundation, which provides free baseball camps for 1,100 underprivileged children in the Delaware Valley and awards grants for area schools and colleges. In addition, he serves on the Board for the Philadelphia chapter of the YMCA.

Ruben was born on February 12, 1965 in Philadelphia, PA and currently lives in Yardley with his wife Virginia and daughters Andrea and Sophia. He and his father, Ruben Sr., are the only father-son combination to ever play for the Phillies.
Listen to Ruben Amaro's complete address
(You'll need the Real Player to hear this)
In December of 2013, we redigitized the video from this luncheon. While it was shot with one camera on a home style VHS format and not tapped into our audio system, we are still thrilled to have it.
Click Here to Watch It from our YouTube Channel!

Here's a couple more pictures from the meeting!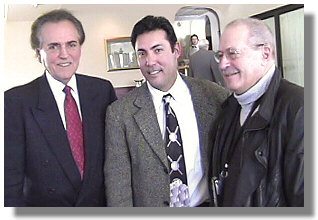 (Left to Right) TV Sportscaster Joe Pellegrino
Ruben Amaro, Assistant General Manager of the Philadelphia Phillies
George Finkel, Broadcast Pioneers Board member & TV Producer of the 1980 World Series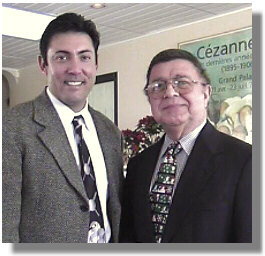 (Left to Right) Ruben Amaro, Assistant General Manager of the Philadelphia Phillies
Diego Castellanos, Broadcast Pioneers Board member & Puerto Rican Panorama TV host
From the official archives of the Broadcast Pioneers of Philadelphia
© 2004, 2009 & 2013, Broadcast Pioneers of Philadelphia
All Rights Reserved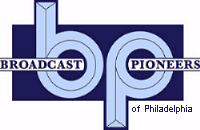 The e-mail address of the Broadcast Pioneers of Philadelphia is pioneers@broadcastpioneers.com