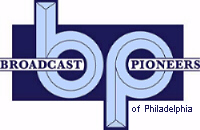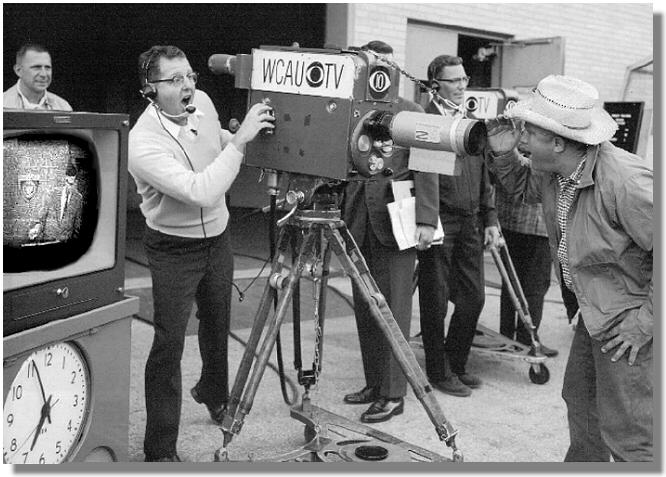 (Left to right) Unidentified, Dick Kearney, unidentified, Jim Manning, unidentified and Bill Bennett
WCAU-TV
circa 1965

This picture was taken outside of the WCAU-TV, Channel 10 studios on City Line Avenue. The shot shows the rear of the building in the background.

The reason they were all outside was for the broadcast of "The Bill Bennett Show" which aired early mornings on Channel 10 for two decades. The camera guy is Broadcast Pioneers Board member Dick Kearney, a tech at the WCAU stations for many years.

Charlie Higgins, another tech for WCAU e-mailed:
I ...have looked at the photo of the Farm Show taken on the side lot outside Studio#3. I do not recognize the man on far left but I would guess that the second cameraman to Kearney's right wearing the headset is Jim Manning. As you say it's Bill Bennett peeking into the Zoomar lens mounted on the lens turret of Kearney's camera. This would make sense as both Kearney and Manning were on Crew# 3, as I was in 1965. ...No idea what the program on the monitor in the ...pix is. It's too grainy. Most likely it was one of the educational programs, what is now called "Learning" or some such. I can't even recall what time Bennett's program went on the air. I do recall it was dark and cold outside when done during the Winter time. And the whole time you're on camera Mr. Williams, the goat, would be butting you because Kearney had put corn or some such in your coat pockets.
Can you identify any of unidentified people? If so, please e-mail us.

From the official archives of the Broadcast Pioneers of Philadelphia
Photo originally donated by Adam Bennett, Bill's son
© 2009, Broadcast Pioneers of Philadelphia
All Rights Reserved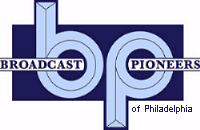 The e-mail address of the Broadcast Pioneers of Philadelphia is pioneers@broadcastpioneers.com