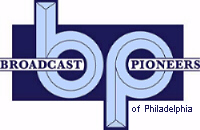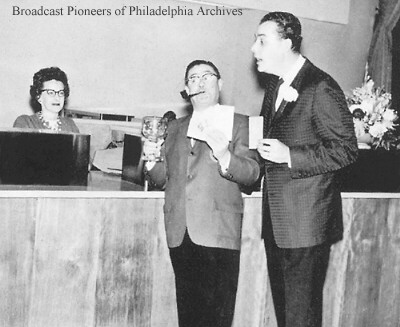 (left to right) Teller Earline Henderson, Phil Sheridan and Bill "Wee WIllie" Webber
Western Savings Bank's Main Office
Friday, February 14, 1964

This is a publicity picture taken by Western Savings Bank for use in their monthly newsletter. They were in Western's 10th and Market Street location in Center City. The reason for their appearance was that the bank was having a giant birthday party to honor the 10th anniversary of the opening of a Western Savings Bank branch at Castor and Cottman Avenues in the Great Northeast. A decade before, Lit Brothers Department Store, the Food Fair grocery chain and Western Savings Bank were the first tenants in the new shopping center. At the grand opening in 1954, the center was opened by Philly's own, Eddie Fisher.
Phil Sheridan, who is in our Hall of Fame, was doing morning drive for WFIL Radio at this time. Bill Webber was doing a TV show called "Tug-o-War" on Channel 3. Bill also did (live) the Western Savings Bank spots on Vince Leonard's 6 o'clock evening newscasts (Mondays and Wednesdays) on WRCV-TV, Channel 3. Both Webber and Leonard are also in our Hall of Fame.
If you look closely at the picture, you will see that Bill is holding a bankbook (supposedly his own) and Phil is clutching several books which were said to belong to Sheridan's family. Uncle Philsy can also be seen holding a jar, which he called "chick feed" to be included in his bank deposit.

From the official archives of the Broadcast Pioneers of Philadelphia
Photo originally donated by Broadcast Pioneers member Roger Hendler
© 2006, All Rights Reserved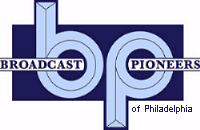 The e-mail address of the Broadcast Pioneers of Philadelphia is pioneers@broadcastpioneers.com