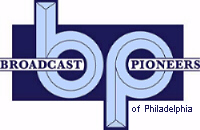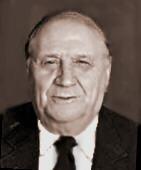 Bob Vetrone
circa 2003

Bob Vetrone was a legend in communications. He worked for newspapers, television and radio, as well as for pro and college teams for six decades.

Many of you may have known him as "Beef" or "Buck the Bartender." Robert Vetrone Sr. was a Philly sports icon. His twice-weekly column in the Philadelphia Daily News for over 10 years ended in December of 1992. He passed away on Wednesday, March 23, 2005 at the age of 79.

Fresh out of the United States Army, he started as a sports copy boy for the Evening Bulletin in 1945. Within a short period of time, he became the newspaper's top college basketball columnist.

In the late sixties, he joined the Philadelphia 76ers as their public relations director and became involved in television responsibilities. He worked in the Big 5 office and then he re-joined the Bulletin as "Buck the Bartender." His column was very popular from its beginning in August of 1977 until the paper closed its doors in 1982. He also did work for the LaSalle Sports Information Department. Then his "Buck" column moved to the Daily News. His last article was on Wednesday, December 23, 1992, his 72nd Birthday.

Bob was inducted into the Pennsylvania Sports Hall of Fame plus the Halls of Fame of the Big Five and the U.S. Basketball Writers Association. In 2003, he retired from La Salle. Vetrone was, for decades, involved in sports color and comment on various different area broadcasting stations.

Bob Vetrone was born in South Philly on Wednesday, December 23, 1925. He attended his first sporting event at the age of six (a Philadelphia A's baseball game). His love of sports grew from there.

From the official archives of the Broadcast Pioneers of Philadelphia
Written and researched by Broadcast Pioneers member Gerry Wilkinson
© 2005, All Rights Reserved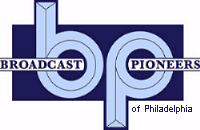 The e-mail address of the Broadcast Pioneers of Philadelphia is pioneers@broadcastpioneers.com