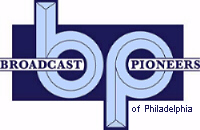 THE 1st BIG LUNCHEON OF 2007!

THE BROADCAST PIONEERS SPORTS EXPERTS

(Left to right) Joe Pellegrino, Merrill Reese, Moderator Pat Delsi
Tom Brookshier, Bill Campbell & Broadcast Pioneers President Gerry Wilkinson
Broadcast Pioneers Luncheon
Bala Golf Club, Philadelphia
Wednesday, January 17, 2007

Our first luncheon for 2007 was on Wednesday, January 17, 2007. It was a sports panel discussion that was outstanding. It was Philadelphia's Best Sports Broadcast Team; the Broadcast Pioneers Sports Gang!
It all took place on Wednesday, January 17th at the beautiful and historic Bala Golf Club, 2200 Belmont Avenue (across the street from the State Police) in the Wynnefield section of Philadelphia.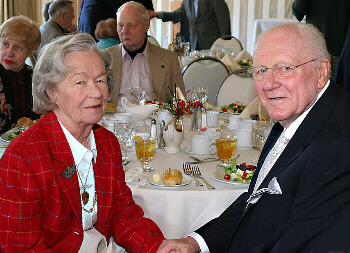 Meet and greet (networking) started at 12 noon with a full-course lunch including salad, coffee or tea and dessert being served at 12:30 pm.
This luncheon had the largest attendance for a January luncheon in the history of the organization. We also had a birthday cake. Why? Because it was the 45th birthday of the Broadcast Pioneers of Philadelphia. Now with 306 members; more than in the entire history of our group.
COMPLETE AUDIO OF THE EVENT!
Listen in Real Audio!
Listen in Windows Media!
SOME VIDEO CLIPS
(All video in Real Video format only!)
Bill Campbell talks about his biggest thrill in sportscasting
Tom Brookshier speaks about his team, the 1960 Eagles
Merrill Reese tells us about the art of doing interviews
Joe Pellegrino gives his opinion on football season tickets

From the official archives of the Broadcast Pioneers of Philadelphia
Photos originally donated by Broadcast Pioneers member Bob Kravitz
© 2010, Broadcast Pioneers of Philadelphia
All Rights Reserved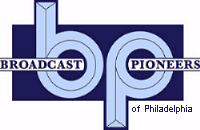 The e-mail address of the Broadcast Pioneers of Philadelphia is pioneers@broadcastpioneers.com