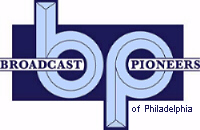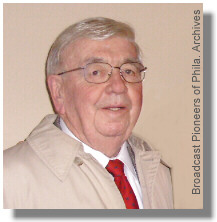 Bill Campbell
Broadcast Pioneers of Philadelphia Luncheon
Wednesday, January 18, 2006

In 1946, six years after starting in radio, Broadcast Pioneers member Bill Campbell went to WCAU Radio as their News Director. During his many years at the stations, he spoke with lots of well-known and beloved sports figures. One was Connie Mack. (Yes, Connie Mack stadium was named in his honor).

Born during the Civil War (December 22, 1862), Connie Mack was named Cornelius Alexander McGillicuddy. In 1884, he started playing professional ball and shortened his name to Connie Mack to fit onto the score card. As a catcher, he played for several major league teams and eventually became manager of the Pittsburgh Pirates team in 1894. In 1901, Ben Shibe (Yes, they named Shibe Park after him) received a franchised team in Philadelphia for the new American League. Mack would manage the team, the Philadelphia Athletics, for the next half century, a record that still stands today in baseball. Mack passed away on February 8, 1956 in Philadelphia at the age of 93.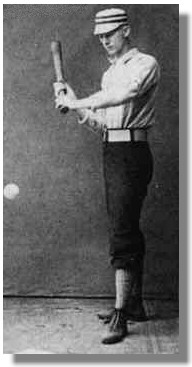 Connie Mack
1887
In our archive, we have a recording of Broadcast Pioneers member Bill Campbell speaking with Connie Mack. It dates from October 27, 1948. It's 15 minutes in duration and it was a dinner in honor of Connie Mack's 48th year managing the Philadelphia Athletics baseball team. During this broadcast, besides speaking with Connie Mack, Bill also talked with Lefty Grove. During the years from 1929 until 1931, Grove had a pitching record of 79 wins with only 15 loses. Campbell also interviewed other including the Comissioner of Baseball, Happy Chandler.

From the official archives of the Broadcast Pioneers of Philadelphia
Photo & audio originally donated by Broadcast Pioneers member Gerry Wilkinson
Used with the permission and authority of WPHT Radio, which used to be WCAU
© 2007, All Rights Reserved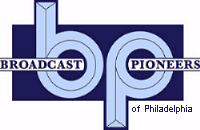 The e-mail address of the Broadcast Pioneers of Philadelphia is pioneers@broadcastpioneers.com