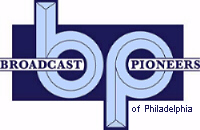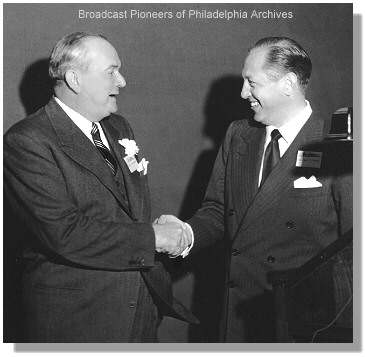 (Left to right) Donald Thornburgh & Bill Paley
The Opening of the WCAU-TV Building on City Line Avenue
Tuesday, May 27, 1952

Promoted as "the most integrated structure of its kind, the new WCAU Building on City Line Avenue was opened in May of 1952. It sat on a 10 acre site and had a 100,000 square foot physical plant. The building was completely air-conditioned and it was designed so that the facilities could triple in size at sometime in the future. That was never done.
The backlot of the station was used as the exterior set of "Action in the Afternoon," broadcast nationally on CBS-TV and originated live from WCAU-TV. In later years, much of the property has been sold off for rental office space.
Over three hundred people were on hand for the grand opening. They included Donald W. Thornburgh, president and general manager of the WCAU stations. Also among the guests were Rosel H. Hyde, Robert F. Jones and George E. Sterling from the Federal Communications Commission. William S. Paley, chairman of the board of CBS was also there as was Justin Miller, president of the National Association of Radio and Television Broadcasters. Robert and William McLean, president of the Evening and Sunday Bulletin newspaper and Philadelphia Mayor Joe Clark. Adrian Murphy, president of CBS Radio and J. L. Van Volkenberg, president of CBS-TV were also there.
"Speaking of Freedom" was the "theme" of the opening event. The slogan, it was said, symbolized WCAU public service record of thirty years.
Read the remarks of Bill Paley from that day
Read the remarks of Donald Thornburgh from that day

From the official archives of the Broadcast Pioneers of Philadelphia
Photo originally donated by Broadcast Pioneers member Ed Harvey
Written and researched by Broadcast Pioneers Historian Gerry Wilkinson
© 2007 & 2014, Broadcast Pioneers of Philadelphia
All Rights Reserved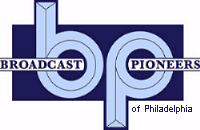 The e-mail address of the Broadcast Pioneers of Philadelphia is pioneers@broadcastpioneers.com