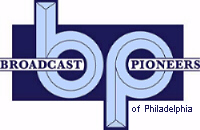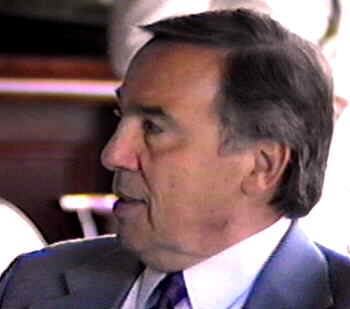 Pat Delsi
Broadcast Pioneers Luncheon
2000

Broadcast Pioneers member Pat Delsi worked for WRCV Radio (now KYW Radio) in the mid sixties. For quite awhile, we thought this audio excerpt was WRCV Radio. However, in 2012, we re-did the audio transfer from our original reel to reel tape recorded at the time of the broadcast. W hen we listened carefully to all the other material on that reel, we now are convinced that this audio dates from January 1, 1966 and the station was WCAM in Camden.
The confusion arises from this. Pat Delsi worked for WRCV when they were an NBC affiliate. However, when the station went all news (after becoming KYW Radio), Pat left and went back to WCAM in Camden (where he had been previously). When 1060, KYW went all news, the NBC Radio affiliation switched from 1060 to 1310, WCAM.

We have pieced together the "bits and pieces" of this local newscast from what we have. Unfortunately, it wasn't saved for the newscast but for another purpose and thus only a small amount of material exists. However, we are glad to have this brief excerpt.
It's right after the NBC Radio Network's 2 pm newscast. Pat is doing local news for a couple minutes and then WCAM rejoined NBC Radio for Monitor. (There were break aways built right into the Monitor format for local stations to do local news).
Listen in Real Audio!
Listen in Windows Media!

From the official archives of the Broadcast Pioneers of Philadelphia
Photo and audio clip originally donated by Broadcast Pioneers member Gerry Wilkinson
© 2007 & 2012, Broadcast Pioneers of Philadelphia
All Rights Reserved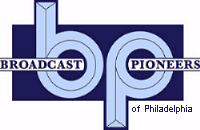 The e-mail address of the Broadcast Pioneers of Philadelphia is pioneers@broadcastpioneers.com