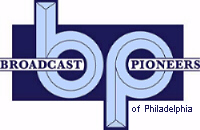 In an e-mail from Bill Bode (Director on Action in the Afternoon) to Charlie Higgins, Bill wrote:
...He (Gene Crane) did Acme's show at one with Marion...Kemp...(Gene said that the program with himself and Marian Kemp was called Dividends For Homemakers and aired from 1 pm to 1:30. That's why he was never on "Action in the Afternoon.")

...And the other quickie from Acme's show (Dividends for Homemakers). When Frank Chirkinian was directing, bagpipe playing Smith (blanking on HIS first name, too) was producer. (Gene Crane said that Smith was Executive Producer and was named Thomas Freebairn-Smith.) He walked in to Chirkinian's office an hour before the show went on and said quite calmly, "By the Way, the Acme choir will arrive a little late for today's show." The By-the-Way laugh ever thereafter came because that was the first time Smith had mentioned the Acme Choir to Chirkinian. Nothing, of course, had been set up for their appearance. Ahh, Live TV.
A Channel 10 advertisement in April of 1953 said: "Marian Kemp's Kitchen! Economical meal planning presented in a practical manner. Magic words! Telephone quiz! Valuable Westinghouse appliances awarded daily! Another Dividend for Homemakers by ACME SUPER MARKETS, owned and operated by American Stores Company."

A listing for that month for the broadcast said: "1 pm to 1:30 pm - Marian Kemp - Recipes
The home economist suggests a menu and presents recipes for old-time vegetable soup with marrow balls, country salad bowl, her biscuits and rhubarb pie."

In July of 1953, it was called "Shop 'n' Save" (at least on Thursdays) and featured Marian Kemp and Gladys Webster. From January through November of 1953, the program (on Wednesdays) was called "Recipe Contest," but still sponsored by Acme Markets. Seems like they took last week's recipe and pitted it against this week's recipe. Some of the goodies included; pumpkin custard pie, fresh cranberry relish and a coffee cake made with a hot roll mix. The station described the program as prize-winning recipes submitted by competing club groups. "Magic Words" telephone quiz with valuable Westinghouse appliances awarded daily. Another dividend for homemakers by Acme Super Markets." In January of 1953, The Wednesday show was called "Recipe Contest," the Thursday Show said "Women's Program" with Marian Kemp and the Friday program was "Gladys Webster" with guests.

On Monday, October 18, 1954, Marian made "sweet and sour short ribs, buttered noodles, stewed tomatoes and celery, mexicorn, mixd fruit dessert, tea and coffee." On Tuesday, November 2, 1954, Marian made "sausage, ring loaf with creamed peas, sweet potato and apple casserole, cranberry and cottage cheese salad and cherry batter pudding."

On Tuesday, August 21, 1956, listed as Marian Kemp's Kitchen (1 pm to 1:30), a listing stated: (Today's) menu (includes) caramel ham loaf, spiced peaches, green limas baked in cream, lettuce salad with cream dressing, toasted rolls, vanilla ice cream with taffy apple sauce and a beverage. The next week, on Tuesday, August 28, 1956, the menu was sliced ham, baked beans, biscuits, pickled beets, dessert, salad and beverage. In September of 1956, Paul and Mary Ritts and their puppets joined the show.

Dividends for Homemakers was still on the air in the beginning of 1959. Seems like this name may refer to several different shows like the Marian Kemp one and also the Gladys Webster program. This is still not that clear.

From December 1957 to July of 1958, the program ran from 1:10 pm to 1:30. The ten minutes just before the show was local news anchored by Charles Shaw. By the way, the CBS-TV network from 1 pm to 1:05 ran five minutes of national news anchored by Walter Cronkite. WCAU-TV did not carry it.

In 1951, Marian Kemp and Gladys Webster were on the air. On Tuesday, October 30, 1951 and Thursday, November 1, 1951, Marian was on from 1:30 to 2 pm and on Friday, November 2, 1951, Gladys Webster was on the air in the same time period. Both ladies followed Alan Scott and "Cinderella Weekend," and preceded the network's "Garry Moore Show." By the way, in the 1:30 to 2 pm time period on Monday, October 29th, the was a woman's show on called "Shop 'n' Sing." On December 27, 1951, Marian Kemp was on WCAU-TV from 1:30 to 2 pm. On November 21, 1950, Marian Kemp was on from 1:30 to 2 pm. The program was listed as "Marian Kemp and Quiz." At that time, Marian was on Tuesdays and Wednesdays. In the same time period, Hal Moore was on Mondays with Pat Snyder on Thursdays and Gladys Webster on Fridays.

A November 1948 article told us about the beginning of this show. It said:
Continuing its drive to capture the daytime television audience, WCAU-TV has set a new program for Tuesday and Thursday afternoons. The program, which will be seen from 3:00 to 3:30, probably will debut about the middle of this month. Both WCAU-TV and the sponsor, American Stores (ACME), are anxious to get all the bugs out of the program before unveiling it to the general public.

Geared for female enjoyment, the new WCAU-TV program will feature Marian Kemp, director of American Stores' Home Service Bureau, in a period of cooking tips and demonstrations. Donn Bennett, likeable local mikeman, will be overall master of ceremonies. ...Bennett will interview interesting guests and Miss Kemp will have some advice for the householders on managing the food budget, an interesting subject these days.

From the official archives of the Broadcast Pioneers of Philadelphia
Text written and researched by Broadcast Pioneers historian Gerry Wilkinson
© 2007, All Rights Reserved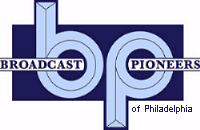 The e-mail address of the Broadcast Pioneers of Philadelphia is pioneers@broadcastpioneers.com