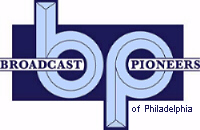 2 Video Stills from "The Green Grocer®" spots
circa 2000

Broadcast Pioneers member Johnny Lerro (a.k.a. Johnny Midnight) has been on the Delaware Valley broadcast scene for many years. He's currently heard on Cruisin' 92.1, WVLT every Saturday from 6 to 8 pm. However, most of us will remember him as "The Green Grocer®" on the ACME Supermarket commercials. These "Green Grocer" tips were also syndicated nationally.

We have a nice little mix of some of Johnny's tips, all put together as one piece. It's from the sample reel sent to prospective customers.

From the official archives of the Broadcast Pioneers of Philadelphia
Photo & Video originally donated by Broadcast Pioneers member Johnny Lerro
"The Green Grocer®" is a registered trademark of Produce Productions, Inc.
© 2007, All Rights Reserved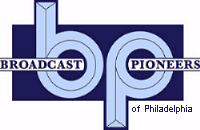 The e-mail address of the Broadcast Pioneers of Philadelphia is pioneers@broadcastpioneers.com