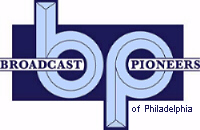 Dan Curtis
Official WCAU Photo
1967

George Lord
Official WCAU Photo
1967

Al Ringler
Official WCAU Photo
1967
In our audio archive, we have three pieces of audio from "News Conference" with George Lord and WCAU Radio. They all date from March of 1965 and this daily program aired from 12:15 pm until 1 pm (right after 15 minutes of news) and featured WCAU Newsman George Lord. The announcer of the show was Dan Curtis. It aired over both WCAU AM & FM (now WPHT and WOGL).
First, we have 25 minutes of the 45 minute program dating from Monday, March 15, 1965. On that day, George was joined by WCAU Radio's News Director, Al Ringler. This is all we have of the program. Unfortunately, we do not have the missing 20 minutes. However, you can tell that this particular day, they were taking questions and comments on anything happening in the day's news. The last third of the tape is not in the best condition and the entire cut was recorded off air as proved by the crackling of AM radio reception.
Listen in Windows Media Player!
Next, we have a five minute excerpt of the end of "News Conference" for Tuesday, March 16, 1965. Again, this is all we have. We do not have the missing 40 minutes.
Listen in the Windows Media Player!
Finally, we have a complete program. On this particular show, dating from Wednesday, March 17, 1965 (St. Patrick's Day), George's guest via telephone from Washington, D.C., was New Jersey's U.S. Senator Clifford Case.
The audio for this 45 minute program is divided into three parts. However, it will automatically go from segment to segment. It is available only in the Real Audio format.
From the official archives of the Broadcast Pioneers of Philadelphia
Pictures originally donated by Broadcast Pioneers member Roger Hendler
Audio clips originally donated by Broadcast Pioneers member Gerry Wilkinson
© 2009, Broadcast Pioneers of Philadelphia
All Rights Reserved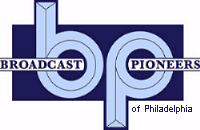 The e-mail address of the Broadcast Pioneers of Philadelphia is pioneers@broadcastpioneers.com