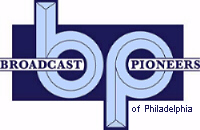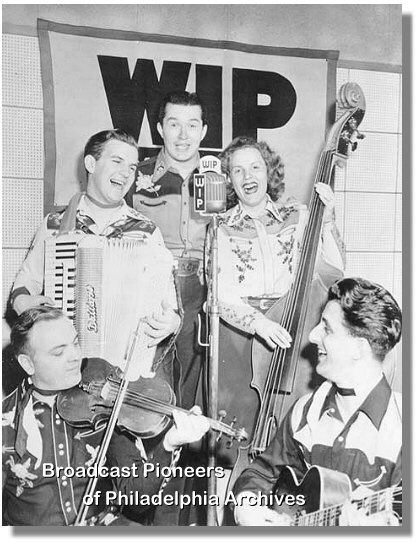 Mac McGuire & the Harmony Rangers
WIP Radio
Circa 1947

Named after the local Delaware County fighting volunteers from the 1800's, MacMcGuire and the Harmony Rangers was a Country & Western Group that performed on WIP Radio. For quite awhile, the show was carried over the Mutual Radio Network. They also recorded for Capitol Records. They were WIP & Mutual's answer to WFIL & ABC Radio's Sleepy Hollow Ranch Gang.

On Saturday, May 19, 1951, the group appeared at the third annual May Fair at Chadds Ford Elementary School. They also recorded programs from the U.S. Armed Forces Radio Service. One known broadcast was late June of 1951 where they performed the song, "The Letter." On Monday, December 24, 1951 we found the Harmony Rangers on WIP Radio from 3:30 to 4 pm.

From the official archives of the Broadcast Pioneers of Philadelphia
Photo originally donated by Dennis McGuire, Mac's son
© 2009, Broadcast Pioneers of Philadelphia
All Rights Reserved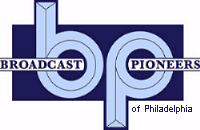 The e-mail address of the Broadcast Pioneers of Philadelphia is pioneers@broadcastpioneers.com