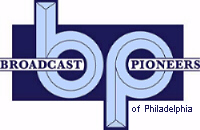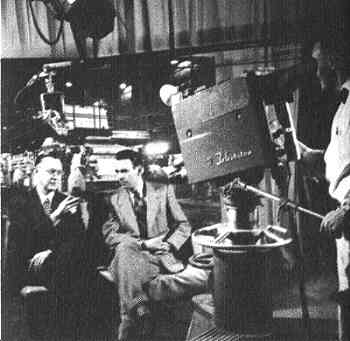 (Left to right) Joseph Carter & John B. Roberts
WFIL-TV
1952

This photo is from a WFIL Promotional Booklet, Working Together" and dates from about 1952. It promotes how the WFIL stations and Temple University operate a "cooperative program."
Caption says, "Professor John B. Roberts, Director of Radio and Television for Temple University and host on the University's television series listens attentively as Temple Professor Joseph Carter explains how a newspaper goes to press."
That year, John Roberts joined the staff of WFIL-TV as a local weekend newscaster. He held that post until 1972. All that time, he continued teaching at Temple University. John has been a member of our Board of Directors for decades.

From the official archives of the Broadcast Pioneers of Philadelphia
Photo originally donated by Broadcast Pioneers member John Roberts
© 2007, All Rights Reserved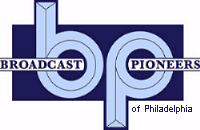 The e-mail address of the Broadcast Pioneers of Philadelphia is pioneers@broadcastpioneers.com