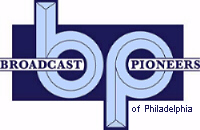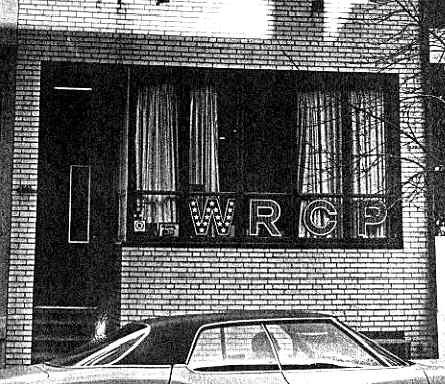 WRCP Studios
2043 Locust Street
Center City Philadelphia
Friday, December 29, 1972
(Click on the photo to see a picture of the complete building)

It was March of 1966. Radio veteran Jim Ameche was being heard over WRCP Radio. This was some sort of syndicated service. However, it does sound pretty customized, complete with time checks and station marketing line, "The Sound of Philadelphia.".
Why do we say this? First, Jim Ameche was never based in Philadelphia. Second, on the promo about "send in your letter," if you listen really carefully to the original tape, you can hear electrical transcription (ET) surface noise. In fact, the Mutual promo and the commercial also have this noise. This may lead one to think that the original source material of our recording was an electrically transcription and not audio tape. However, we have verified that our original source material (a reel to reel audio tape) was recorded directly off the air. So, any transcription noise came from the station. The outro to the record, by the way, doesn't seem to have been on ET.
Of course, a third reason is that Jim Ameche was doing mid-days on WHN in New York City. The clip of Ameche here on WRCP was also from the mid-day time period. Obviously, Jim couldn't be in two places at the same time, so we believe that the WRCP program was recorded.
By the way, Jim is the brother of actor Don Ameche. The Ameche boys were born to immigrant Italians whose real last name was Amici. Jim was born on Friday, August 6, 1915. Jim Ameche was the original voice of "Jack Armstrong, the All American Boy," on radio. He passed away on Friday, February 4, 1983.
On that same day, WRCP was carrying special coverage from the Mutual Radio Network of the Gemini astronauts press conference. Mutual broke away for a station break. Then they were going to air their regular five minute newscast and then rejoin the press conference. Mutual was never a network that wanted to loose a buck. The local WRCP announcer on this clip was Bob Pope.

From the official archives of the Broadcast Pioneers of Philadelphia
Photo originally donated by Broadcast Pioneers member Dick Covington
Audio originally donated by Broadcast Pioneers member Gerry Wilkinson
© 2007, All Rights Reserved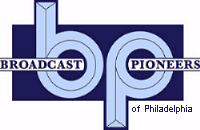 The e-mail address of the Broadcast Pioneers of Philadelphia is pioneers@broadcastpioneers.com