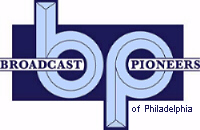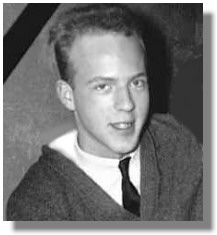 Dave McLaughlin
WRTI Studios in Thomas Hall, Temple University
Wednesday, December 16, 1964
Up until 1969, WRTI-FM was student run and had student station managers. WRTI-FM is owned by Temple University. Several years before the institution of the all jazz format, WRTI-FM had jazz programs. On Friday, October 15, 1965, there was a Dave Brubeck concert on campus and it was held in Mitten Hall which was then the student activities center.
WRTI-FM had arranged with Brubeck's people to carry the concert live. We have a three and a half minute piece of the live broadcast from the end of the program. The Dave Brubeck interview that was talked about in this cut was NOT on our tape (unfortunately). However, this is still a piece of Philadelphia broadcast history. Jazz on WRTI-FM before WRTI-FM thought it to be cool.
Doing the commentary are Temple student broadcasters Dave McLaughlin and Barry Miller with student Bill Stock heard at the end doing the announcing.
Listen with Real Audio!
Listen with Windows Media!

From the official archives of the Broadcast Pioneers of Philadelphia
Audio originally donated by Broadcast Pioneers historian Gerry Wilkinson
Photo originally posted on the WRTI Old Gang website
© 2008 & 2012, Broadcast Pioneers of Philadelphia
All Rights Reserved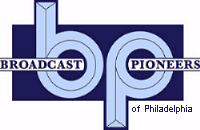 The e-mail address of the Broadcast Pioneers of Philadelphia is pioneers@broadcastpioneers.com