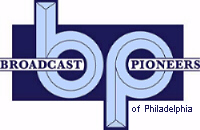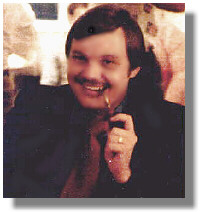 Bruce Smallwood
Saturday, August 27, 1977
It's 9:30 pm on Monday evening, November 17, 1969. WDVR Radio does news every three hours. We have the complete WDVR newscast from that evening done by Bruce Smallwood. Bruce was graduated from Temple University with a degree in radio-tv-film the previous year.
The picture dates from Saturday, August 27, 1977 and was taken at the wedding reception of Broadcast Pioneers member Gerry Wilkinson. At that time, Smallwood was News Director of WPEN and Wilkinson was Operations Manager for WDAS AM & FM. They remained friends until Bruce Smallwood's untimely death in June of 1988.

From the official archives of the Broadcast Pioneers of Philadelphia
Photo and audio originally donated by Broadcast Pioneers historian Gerry Wilkinson
© 2008, Broadcast Pioneers of Philadelphia
All Rights Reserved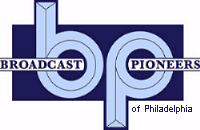 The e-mail address of the Broadcast Pioneers of Philadelphia is pioneers@broadcastpioneers.com