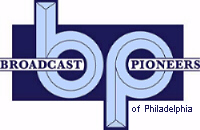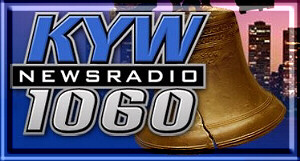 Here's four clips from KYW Newsradio from early February of 1971. All four contain coverage of the flight of Apollo 14. On our first clip is from Friday morning, February 5, 1971. It's 9:23 am when the clip starts. The newscaster or newscasters have not yet been identified. To us, it seems like a different voice with the beginning of the news bulletin.
The second clip dates from the same day but three hours later. It's 12:27 pm. The excerpt starts with a commercial for Independence Financial. Listen to how they offer a special deal to everyone but astronauts. The news announcer has not yet been identified.
The third clip dates from February 5th, but we don't have an exact time frame. However, we do believe it to date from after clip #2. Dick Standish is heard and the announcer has not yet been identified.
Our last clip dates from Tuesday, February 9, 1971. It's 4:42 pm. Broadcast Pioneers member Bill Bransome is anchoring. During the one minute commercial break in between Group W coverage of the splashdown of Apollo 14, the station pulls the commercial and brings us up-to-date on the latest on an earthquake on California.

From the official archives of the Broadcast Pioneers of Philadelphia
Audio originally donated by Broadcast Pioneers historian Gerry Wilkinson
© 2008, Broadcast Pioneers of Philadelphia
All Rights Reserved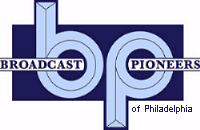 The e-mail address of the Broadcast Pioneers of Philadelphia is pioneers@broadcastpioneers.com