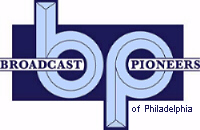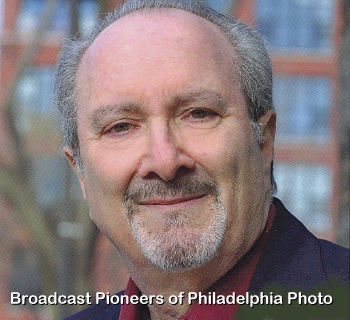 Broadcast Pioneers member Bob Kravitz began his career with the original Evening and Sunday Bulletin in 1963 while he was a student at Philadelphia's Olney High School. He worked for the Feature Department making sure the daily comics were slated for the right days in the paper.
He also helped research a column called Channel Chat for Rex Polier and Frank Brookhauser. His Musicianship was mastered playing the violin at the age of four. He became one of the youngest Concert Masters of the Philadelphia Public School system in first grade.
While attending Temple University, Bob was hired in 1967 by the WFIL-TV News Department, which now is WPVI-TV, Action News, as a Sound Technician.
The best photographers in the city taught him editing and photojournalism. At the age of 21, Bob was the youngest photojournalist on the streets of Philadelphia. This was the beginning of a forty-three year career conveying to viewers on the ground and in the air what he was seeing through the lens of his camera.

Being a News Photographer, Bob has seen the best and worst of human nature. He has traveled all over the world and collected many awards for his work. Kravitz has been with a king, queen, murderers and heroes. He covered the Gulf war in 1991 and both Move Family stories. Bob was also an Aerial photojournalist for KYW (CBS 3), NBC 10 and Fox 29 in the last ten years of his career.
In 1972, Bob was blessed when he and Susan Block were married. He still refers to her, today, as his first wife.

Bob's avocation dubbed him, "The Singing Cameraman." He has been singing and acting since the age of six. He has starred in productions of "Finnian's Rainbow," "West Side Story" and "Music Man." Tevye, in "Fiddler On The Roof" was his signature role. Bob also sings Opera. He has performed in productions of "La Traviata," "Madame Butterfly," and "Carmen." He has written and performed three Cabaret shows. "Opera/Broadway Review," "Al Jolson Review" and "Tevye From Anatevka."
Bob's acting and singing has put him on the stages of Academy of Music, Shubert Theater, Academy of Vocal Arts, Merriam Theatre, Cheltenham Playhouse and the Society Hill Playhouse. Bob was honored to sing the National Anthem for the Freedom Medal ceremony at the July 4th celebration in Philadelphia and Immigration Swearing in ceremonies in Philadelphia for two years.
Bobby was on the Board of the Young Variety and now serves on the Board of Directors for Broadcast Pioneers and at the Kennedy House where he and Susan reside. Bob became the first Photojournalist to be inducted into the writer's society, The Sigma Delta Chi.

Bobby also became Standardized Patient for Hahnemann Hospital and College of Osteopathic Medicine. He feigns a sickness. This helps doctors and nurses develop their diagnostic qualities.
His latest endeavor is working with the Cancer Hope Network, helping people around the world who are coping with bladder and/or prostate cancer. Six years ago, Bob underwent surgery for these two conditions and understands only too well that people need help and support in dealing with the aftermath. People need to know that life goes on and these conditions must not limit or define you.

From the official archives of the Broadcast Pioneers of Philadelphia
Photo originally donated by Broadcast Pioneers member Bob Kravitz
© 2012 & 2016, Broadcast Pioneers of Philadelphia
All Rights Reserved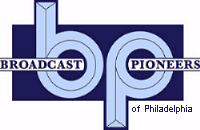 The e-mail address of the Broadcast Pioneers of Philadelphia is pioneers@broadcastpioneers.com