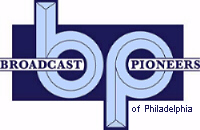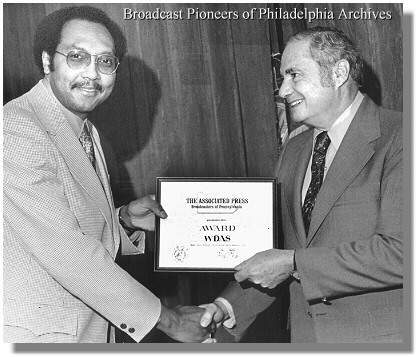 (Left to right) Bob Perkins & Milton Shapp
circa 1971
In the picture above, we see Broadcast Pioneers member Bob Perkins, who was the News Director at WDAS Radio at the time of this picture with Pennsylvania's Governor, Milton Jerrold Shapp. Shapp has a background in broadcasting. In 1948, he formed Jerrold Electronics who manufactured cable television equipment.
We have an audio clip from a WDAS News Special which aired on both WDAS AM & FM (at different times within the same week). It's about the United States Supreme Court. Bob Perkins was the writer, producer and air talent of the show. It dates from March of 1971. We offer you a condensed version of the program.
Listen in Real Audio!
Listen in Windows Media Format!

From the official archives of the Broadcast Pioneers of Philadelphia
Photo originally donated by Broadcast Pioneers member Bob Perkins
Audio originally donated by Broadcast Pioneers historian Gerry Wilkinson
© 2010, Broadcast Pioneers of Philadelphia
All Rights Reserved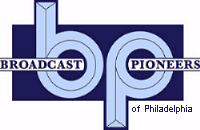 The e-mail address of the Broadcast Pioneers of Philadelphia is pioneers@broadcastpioneers.com