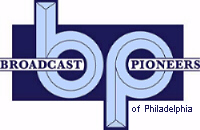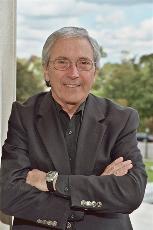 Rich Kellman
2006

Broadcast Pioneers member Richard Kellman did news on WFIL, Famous 56 from 1967 to 1970. He also aired special
reports for Channel 6 News. Rich e-mailed:
I was part of the Class of 1970, the first generation of reporters to work for Action News. We were present at the creation. In 1974, I moved to Buffalo to anchor and report for WGRZ-TV, Channel 2, the
NBC affiliate.
Rich Kellman has reported over 4500 stories during his 32 years at Newscenter 2, WGRZ-TV. He has won two Emmys, the Edward R. Murrow Award of the Radio-Television News Directors Association, the Dupont-Columbia School of Journalism Award and many Associated Press awards for outstanding reporting. Rich anchored the news for 23 years at WGRZ-TV and then became Channel 2's Senior Correspondent, a position he held for nine years until his retirement in 2006. He now owns and operates Rich Kellman Communications LLC, a video production company headquartered in Williamsville, NY.
He has received recognition from many community groups including the United Way, the Chopin Singing Society, the Buffalo Urban League, B'nai B'rith Jewish Fraternal Lodge, the New York State Association of Homes and Services for the Aging, and the State University at Buffalo.
Rich Kellman was a founder of the Western New York Polish-Jewish Task Force and has served on the Community Advisory Board of the University at Buffalo's Educational Opportunity Center. He has been a member of many boards, including Crisis Services, dealing with teen suicide;the Rosa Coplon Jewish Home and Infirmary; and he advised on development of Grace Manor Nursing Home, Buffalo's first African-American owned-and-operated skilled nursing facility.
Rich's reports on the settlement of refugees from the Soviet Union and Eastern Europe have been especially far-sighted, coming as they did well before the fall of the Soviet Union.
His reports from Poland in 1977 have been cited as perceptive and early recognition of events in that changing nation. His follow-up assignment in 1981 brought Western New Yorkers their first inside look at the Solidarity movement, including the first interview by a local American TV reporter with Solidarity leader Lech Walesa, who became modern Poland's first president. Rich reported from the Vatican in 1983 and again in 1987, when he shared in a private meeting with Pope John Paul II. He has also covered the Pope's visits to North America in St. Louis and Toronto.
In 2005, he was inducted into the Buffalo Broadcasters Hall of Fame. He and his wife, Ann have two children and two grandchildren. Rich and Ann live in Williamsville.

From the official archives of the Broadcast Pioneers of Philadelphia
Photo originally donated by Broadcast Pioneers member Rich Kellman
Bio courtesy of Rich Kellman & WGRZ-TV
© 2007, Broadcast Pioneers of Philadelphia
All Rights Reserved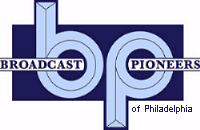 The e-mail address of the Broadcast Pioneers of Philadelphia is pioneers@broadcastpioneers.com