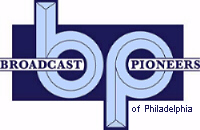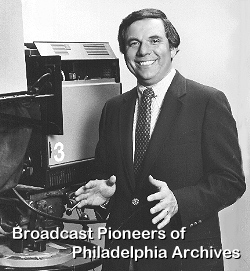 Two memories of KYW-TV's "Three Blocks Square" as remembered by the reporter and the producer in September 2012, 30 years after the fact.
Broadcast Pioneers member Dick Sheeran (the reporter) writes this exclusively for us:
It was called "3 Blocks Square." It was one of my very favorite series projects in 30 years of reporting on KYW-TV3.

The Philadelphia area is a cluster of distinct neighborhoods. The series focused on three square blocks of a given neighborhood and told stories that had never before been on TV news. It was the opposite of the usual fires, shootings and car crashes that unfortunately fill TV newscasts.

Besides the challenge and excitement of doing the series, the best part was working with Liz Matt. I called her "Lizzard," a term of endearment to be sure. We worked as a team producing the stories. Liz was so bright, so imaginative, such a pleasure to work with.

Lizzard and I literally walked every one of the three square blocks in each neighborhood knocking on doors trolling for interesting yarns. We researched the neighborhood spending lot of time at the Free Library, including the historical picture section.

We usually did 8 to 10 pieces on each neighborhood. The first piece always looked at the history of the section, how it started and how it evolved. We told personal stories of the folks who lived there, including any celebrities who grew up down the block.

We used old photos and film and special effects available at the time in TV news technology. But mostly the stories were told by the neighbors themselves.

My personal favorite story was told by an older man sitting on the porch of his home on Front Street in Kensington. He told about the day the legendary Babe Ruth came to the neighborhood for a charity baseball game. He related with a chuckle how the Babe hit the longest home run in history. He said the Babe whacked the ball way over the fence of the nearby ballfield. The ball sailed high and far and landed on a passing freight train headed to Chicago. Now that is a long home run.

Another Kensington story involved something called a Tom Thumb Wedding. A neighborhood historian told us about a Protestant church which held one of these pageants in which little children played parts in a wedding ceremony. Tom Thumb Weddings were popular in the 1920s. They were used as fund raisers for the church. The tradition comes from the wedding of General Tom Thumb who married another little person. The general was promoted by P.T. Barnum way back when.

We showed neighborhood institutions, places like Salers Dairy Store in Oxford Circle. Salers was a kosher establishment in the primarily Jewish neighborhood. It's a place where one never mixes dairy products with meat. I jokingly asked Mr. Saler what he would do if anyone tried to mix the two. He replied with a smile, I tell them to "go stand in the corner."

In our Chinatown segment, we told the story that before the restaurants, the earliest businesses were laundries. The chow mein followed the wash.

I discovered the delicious Depression Era dish called Bread Pudding in our 3 blocks segment on Upper Darby. I had no idea you could make a great dessert out of day old bread. People came from miles around to taste it in a restaurant on Market Street just off 69 th.

Before the series ended we also visited Fairmount, Lawnside, NJ, West and South Philadelphia among others.

We won an award for the 10-part South Philly stories. We focused on the legendary Palumbo's Restaurant which started as a boardinghouse for Italian immigrants who walked there after getting off the boat on the Delaware River at Washington Avenue. We talked with Frank Palumbo whose parents started the place. The parents became the welcoming committee for those immigrants who helped build the city. Their son Frank, a most generous man, went on to become one of the city biggest benefactors. He ran Palumbo's for years. It was THE institution for weddings, anniversaries, birthdays, political gatherings, and the place to see every entertainer who ever came to Philly from Sinatra to Bennett to Jimmy Durante. (My mom and dad's wedding reception was held there in 1937.)

While I fronted the pieces on TV, the real star was Liz Matt who guided the stories from beginning to end.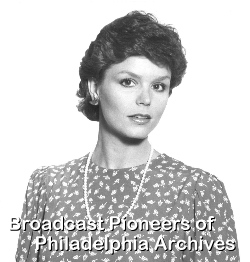 Broadcast Pioneers member Liz Matt (the series writer and producer) writes this exclusively for us:
I suppose it's within the realm of possibility that I would have enjoyed writing and producing "Three Blocks Square" as much if I had been assigned to work with any reporter other than the brilliant Dick Sheeran. But I doubt it. We were a well-matched team.

Dick's deep local reporting experience quickly helped define the neighborhoods with high-key identities that would hold interest for viewers all across the Delaware Valley: "K&A" in Kensington, Fairmount, Oxford Circle, South Philly, 52 nd and Market, Chinatown, and beyond. My job began with going to each one and directly ferreting out the stories, making sure there was enough meat and visual substance to make each piece fun to watch.

Picture me knocking on doors of churches, sitting in diner booths and talking to old guys in taprooms at 11 a.m. (you read that right), asking neighborhood folks what were the "gee whiz" stories THEY talked about within their 3-square blocks. Imagine being paid to dig through the microfilm of the backdated newspapers at the Main branch of the Free Library to find the "aha!" news clipping that proved they weren't making this stuff up. Absolute joy, for $18,000 a year… enough for me to live in a studio apartment in a marginal neighborhood of Center City and a get a monthly SEPTA Transpass to anywhere!

Then I got to bring my prize info back to Dick, a "downtown" guy who could smell high-concept BS from five blocks away yet treasured the truthful stories of Philadelphia's neighborhoods. (You can't fool a guy who knows that, in South Philly, red spaghetti sauce is properly called "gravy.") I'd present the findings to Dick with the air of a cat proudly dropping a dying mouse on the front mat and purring with satisfaction. Dick always brought these morsels to life. For example,

Two guys in Kensington getting drunk and renting a plane and buzzing their neighborhood in the summer of '57, stalling out and diving the plane nose down between the row houses within blocks of their houses. They did not survive, but not one other soul was even hurt….just a few bricks knocked off a chimney.
Discovering that Fayette Pinkney, a member of the musical girl-group "The Three Degrees," a gigantic soul hit machine with "When Will I See You Again," had returned to West Philly and had become a psychologist… this, after previously being a huge headliner in London and an opening act for the likes of Ringo Starr.
The heartbreaking day we sat on the steps in Chinatown with an old man who had made peace with leaving his young his wife and baby son back in China when he came here as a young man to work, and not seeing her again till their son was an adult because of punishing immigration laws. I'll never forget Dick interviewing him about his shock at seeing his wife when they were reunited decades later … and the recognition that they were both now old.

Whew.

My personal favorite experience was in the Fairmount stories, which included retelling the infamous prison break in 1945 when the robber Willie Sutton broke out by tunneling under the wall of Eastern State Penitentiary with twelve other inmates. OK… anybody could look up the old stories about that, because it was huge news. Dick and I found the wife of a guy who was captured by the escapees!

Better yet, the wife was Maxine Koswoska, a plain lady but a legend in Fairmount for the essential corner store she ran on Parrish Street. Maxine was always busy selling milkshakes, party favors, loose leaf, Bic Pens… in short, Maxine sold EVERYTHING a kid in Fairmount needed to succeed.

Maxine was a fixture in that store for 47 years but she was a young bride when her husband Joseph was abducted by the prison escapees on his way to work on that morning in April 3,1945.

Here's what I loved about Dick's interview with her… a lesson in interviewing I have never forgotten. At some point in the morning of the abduction, Maxine found out her husband was taken. Dick asked Maxine, "What did you pack him for lunch?" Said Maxine, "Kielbasa, of course."

EVERYTHING was revealed in both the question and the answer. If you thought you'd never see your husband again, wouldn't you remember your last touch point, in this case handing him his lunch? If he carried his lunch every day, which Dick intrinsically understood, didn't it characterized lunch-pail America and how that was daily life in Fairmount? And the fact that it was "kielbasa, of course," captured the Polish heritage of Fairmount. The trifecta of a neighborhood interview! By the way, Joseph Koswoski survived that and lived till 1960 and Maxine lived about six years more after our interview, died in a car accident and was such a local legend, she earned an obit in the Daily News on October 26, 1986. But the obit never mentioned her husband and Willie Sutton… only her milkshakes. Dick made her famous on KYW's "Three Blocks Square" for the worst/best day of her married life!

Thanks, Dick, for that unforgettable moment in interviewing that instructed and guided me for the remaining 15 years of my interviewing career. You were one great teacher. Thanks to Tom Battista, KYW GM, for the shot at the most fun I ever had in broadcasting.

From the official archives of the Broadcast Pioneers of Philadelphia
© 2012, Broadcast Pioneers of Philadelphia
All Rights Reserved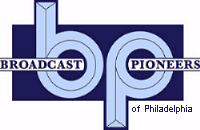 The e-mail address of the Broadcast Pioneers of Philadelphia is pioneers@broadcastpioneers.com