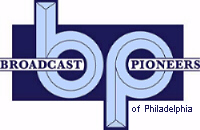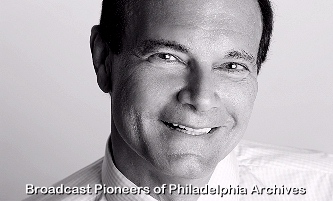 Broadcast Pioneers member Jerry Del Colliano
How do we describe Broadcast Pioneers member Jerry Del Colliano? Let us count the ways. He is a nationally recognized expert on broadcasting, journalism and interactive media content headquartered in Scottsdale, AZ. His on-air and executive experience spans television, radio, publishing and new media.
As a Clinical Professor and Director of Executive Programs at the University of Southern California from 2004-08, he developed and taught classes in broadcasting and new media as well as collaborative courses in communications. Each January finds media executives in Phoenix, Arizona where Jerry conducts seminars including The Media Solutions Lab. Jerry's motto is: "The teacher and the taught together do the teaching."
When he'd not teaching, Jerry is writing. He is publisher and editor of the media blog Inside Music Media focusing on music, broadcasting, social networking, video, streaming, podcasting, publishing, generational media and the sociology of technology.
When not writing Jerry is publishing. He was publisher and founder of Inside Radio, a respected broadcasting trade publication which was sold to Clear Channel in August 2002. Jerry also founded and operated InsideRadio.com and published Radio Only magazine. He is the author of the book, "Out of Bad Comes Good -- The Advantages of Disadvantages."
Jerry has been Program director for two Philadelphia radio stations, Air talent at five Philadelphia radio stations and was a News reporter and on-air talent at Channel 6 in Philadelphia, the ABC affiliate. He earned a B.S. at Temple University's School of Communications.

From the official archives of the Broadcast Pioneers of Philadelphia
Photo originally donated by Broadcast Pioneers member Jerry Del Colliano
Bio written by Broadcast Pioneers member Steve Gary
© 2012 & 2016, Broadcast Pioneers of Philadelphia
All Rights Reserved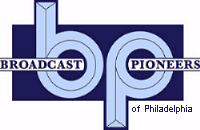 The e-mail address of the Broadcast Pioneers of Philadelphia is pioneers@broadcastpioneers.com