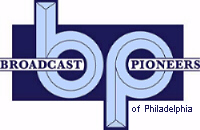 Broadcast Pioneers member Leigh Richards is a 36 year veteran of Philadelphia radio and TV, including 25 years at WXTU Radio.
News, talk music, Leigh has worn many hats throughout the years, breaking ground for women in radio and making a little radio history.
As a reporter, she covered Philadelphia City Hall and the streets of North Philadelphia during the demonstrations of the mid-70's. As a radio personality she rode on an elephant! She was one of the first female "Boss Jocks" at WFIL, working with some of the greats in radio. Leigh was also the first woman in Philadelphia to play "oldies" on the radio. She was co-host and board op on the Joey Reynolds morning show on WFIL.

In 1976, with two little babies at home, she gave herself one year to get a paying job in broadcasting. She moved ahead at lightening speed. By the end of the first day, she had an interview at Channel 6. Within six months, Leigh was working at not one, but two radio stations, while attending Temple University School of Communications.

Always taking a leadership role in the community, she was quickly elected Vice-president of Temple University's chapter of Women in Communications.
Leigh says that she always considered her community and charitable activities a way of life, and being in the media enabled her to reach out and help many more people at one time. In addition to her on-air duties at WSNI and WXTU, she also hosted weekly public affairs programs, which she loved. "It brought it all together," Leigh said, " I was able to help a lot of people."
Leigh's 25 year public affairs show at WXTU was among the longest running in Philadelphia. "I've always loved the listeners and whether in person, or on the air, I always make time to speak with them and remember their names." Leigh is a proud member of AFTRA and SAG, and has appeared in numerous films. She is currently a business contributor on KYW Newsradio.

From the official archives of the Broadcast Pioneers of Philadelphia
© 2012 & 2014, Broadcast Pioneers of Philadelphia
All Rights Reserved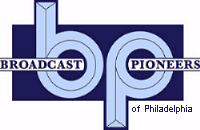 The e-mail address of the Broadcast Pioneers of Philadelphia is pioneers@broadcastpioneers.com