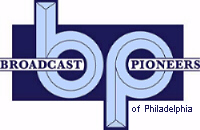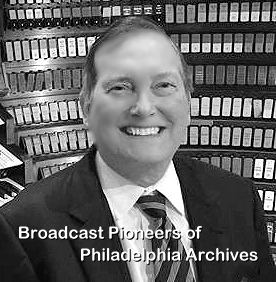 Broadcast Pioneers member Michael Stairs is native of Maine and studied piano in Presque Isle, and at age 10, gave concerts in Houlton and New Sweden (locally televised). In 1955, his father, a Baptist minister, was called to Wayne Park Baptist Temple in Erie, PA. Michael played on a weekly radio broadcast called Skypilots on Saturday mornings and a live broadcast on Sunday evenings from the City Mission. He held concurrent positions at the large Reformed Temple Anshe Hesed and South Hills Baptist Church.
Michael continued on to Westminster Choir College and played piano rehearsals for von Karajan, Steinberg, and Bernstein. This was followed by four years at The Curtis Institute of Music in Philadelphia, studying organ with the famed Alexander McCurdy, piano with Vladimir Sokoloff, and composition with Matthew Colucci.
In 1985, Maestro Muti appointed Michael organist for The Philadelphia Orchestra. In the same year, he was appointed Organist and Choirmaster at Bryn Mawr's Church of the Redeemer.
In 1969, Keith Chapman hired Michael to assist him at the huge Wanamaker Grand Court organ. Now assisting Peter Conte, Michael often plays Wednesday evening webcasts on YesterdayUSA.com.
Stairs taught Upper School music for 25 years at The Haverford School, but in post-retirement, is Artist-in-Residence at St. Charles Borromeo Seminary in Wynnewood. He also accompanies many local choral groups and is Organist Emeritus at The Redeemer. He recently married Margaret Connell, and they reside at their home in Rosemont, Pennsylvania.

From the official archives of the Broadcast Pioneers of Philadelphia
© 2016, Broadcast Pioneers of Philadelphia
All Rights Reserved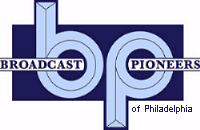 The e-mail address of the Broadcast Pioneers of Philadelphia is pioneers@broadcastpioneers.com