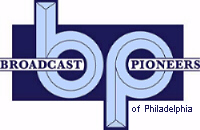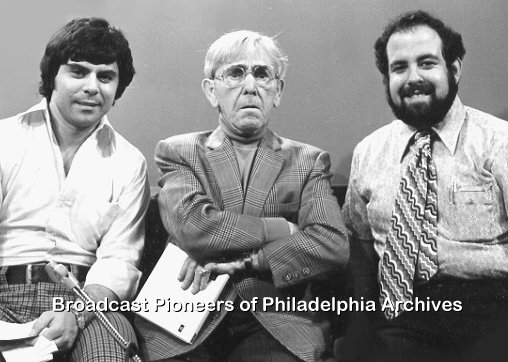 (left to right) Tommy DeNoble, Moe Howard and Michael Muderick
WPHL-TV, Channel 17 in Philadelphia
circa 1972
Member Michael Muderick tells us:
During the period of 1969 to 1972, I worked at Channel 17. One of the station's mainstays, was THE THREE STOOGES. I believe this ran during the WEE WILLIE WEBBER COLORFUL CARTOON CLUB. The station arranged to have Moe Howard visit the show. I'm not sure why I don't have pictures of Bill, but Moe
Howard posed for pictures with the crew and directors. Tom DeNoble was a film editor at that time and came into the studio to meet Moe Howard. I was production crew, camera operator and master control switcher.

From the official archives of the Broadcast Pioneers of Philadelphia
Photo originally donated by Broadcast Pioneers member Michael Muderick
© 2011, Broadcast Pioneers of Philadelphia
All Rights Reserved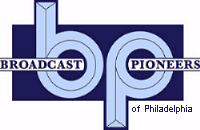 The e-mail address of the Broadcast Pioneers of Philadelphia is pioneers@broadcastpioneers.com