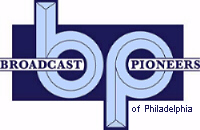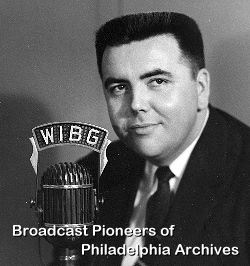 He was a pioneering rock and roll radio disc jockey, station manager, concert promoter, manager of talent, record producer and psychedelic nightclub operator. He was Tom "Big Daddy" Donahue who was born on Monday, May 21, 1928. While his career started in 1949 at WTIP in West Virginia, it was at WIBG in Philadelphia that he took major steps forward.
He moved to San Francisco in 1961 during the payola scandal involving Alan Freed and several other East Coast DJs. He was brought to San Francisco by Les Crane, former Program Director at WIBG. Donahue was joined at KYA (now KOIT) by another WIBG jock, Bobby Mitchell," whose real name was Michael Guerra.
While at KYA, Donahue and Mitchell formed a record label, Autumn Records, enjoying subsequent hits with Bobby Freeman and The Mojo Men. Sly Stone was a staff producer. Autumn's biggest act was one that Donahue discovered, produced, recorded, and managed, The Beau Brummels, which he later sold to Warner Bros. Records . He also opened a psychedelic nightclub (Mothers on Broadway in San Francisco), and produced concerts at the Cow Palace and Candlestick Park.
Donahue took over programming for a foreign-language station KMPX and changed it into what is considered to be America's first alternative "free-form" radio station. The station played album tracks chosen by the DJs on the largely ignored FM band. This one move introduced progressive radio to the United States.
He died from a heart attack in 1975 and was inducted into the Rock and Roll Hall of Fame in 1996 as a non-performer, one of only three disc jockeys to receive that honor. Tom Donahue passed awy on Monday, April 28, 1975. On Friday evening, November 16, 2012, Tom Donahue was inducted into the Broadcast Pioneers Hall of Fame.

From the official archives of the Broadcast Pioneers of Philadelphia
Bio written by Broadcast Pioneers member Stephen Gary
Photo donated by Tom's Daughter, Deirdre Donahue-Lister
© 2012, Broadcast Pioneers of Philadelphia
All Rights Reserved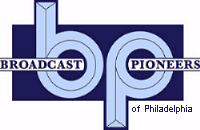 The e-mail address of the Broadcast Pioneers of Philadelphia is pioneers@broadcastpioneers.com