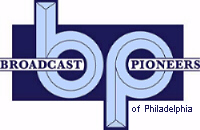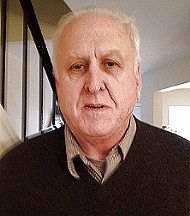 Bill Werndl began his career in broadcasting decades ago, on May 9, 1966. He started in the mailroom at WFIL Radio and TV, which later became WPVI-TV. Within 7 months, in December, 1966, he was promoted to the newsreel. During his stint there, he covered over 3000 stories.
Former Broadcast Pioneers President and Chairman of the Board Lew Klein saw Bill's potential and promoted him to Associate Producer for numerous TV Sports Shows on Channel 6. In 1973, he became the spotter on Eagles Radio broadcasts; first, under Charlie Swift and later with Merrill Reese, the "Voice of the Eagles." To this day, he maintains a very close friendship with Reese. During his carer, he has spotted over 800 football games in this country and even in Japan.
In September of 1974, while still at Channel 6, Bill became the 1st full time Sports Producer in the Philadelphia market. This position was orchestrated under the tutelage of Broadcast Pioneers board member Joe Pellegrino. Bill has worked for over 30 years as a Sports Producer in the Philadelphia Market for Channel 6 and Channel 10.
While at Channel 6, Bill has worked with such notable sports broadcasters as Joe Pellegrino, Don Tollefson, "Big Al" Meltzer, Jim "Sports" Kelly, Ron Burke and an many other notables.
Bill has worked for every major network including, CBS, ABC/ESPN, NBC and FOX. He has worked with Ron Franklin for 25 years in the booth, covering some of the biggest college football games ever played. Additionally, he has worked Pre and Post Game Shows at WYSP with Tim Cardella, Bill Cambell, Johnny Sample, John Spagnola, Ron "Jaws" Jaworski and Eric Allen.
In July, 1996, Bill was wooed away to the San Diego/Southern California Market. He did Sports Talk Radio for 12 and a half years at Extra Sports 690 and XX1090 before returning to his native Philadelphia market.
Since returning, Bill has worked on "The NFL Network," Comcast, Philadelphia, to name a few. You can currently catch up with Bill on WCHE, West Chester, which is under the management of Bill Mason or at WBCB, Levittown, where his good friend, Merrill Reese is the VP and General Manager.

From the official archives of the Broadcast Pioneers of Philadelphia
© 2013, Broadcast Pioneers of Philadelphia
All Rights Reserved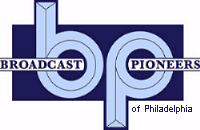 The e-mail address of the Broadcast Pioneers of Philadelphia is pioneers@broadcastpioneers.com