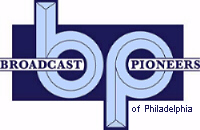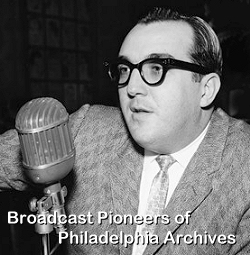 Cal Milner
Charles Franklin Milner was a man larger than life, in stature, in spirit, in loyalty and compassion, in faith and in hope. He was a gentle giant gifted with a voice that caused all to pause and listen. Whether it be as disc jockey, vocalist, radio station manager, church lector, story teller or Little League baseball commissioner. In addition, a bright, witty sense of humor.
He was known to his family and friends as Cal, Chuck, Dad, Pop-Pop, each name bringing forth an image of a loving husband, or a proud father and grandfather, a dear friend, an unassuming colleague.
Born in Spencer, Nebraska on June 26, 1928 to Lorin Milner and Joan Leahy Milner, Cal spent his childhood in Sioux City, Iowa, growing up in a home filled with love, the laughter of four siblings (Gene, Jim, Marjorie and Tom) and a passion for the "Fighting Irish" which was largely influenced by his uncle, the legendary Frank Leahy. Cal moved to Southern California in the early 40s, graduated from St. Anthony's High School in 1945, served in the US Army for a brief enlistment preceding the end of World War II, and attended Long Beach City College.
As a young adult, Cal moved to the east coast where his brother Gene resided, where he enjoyed life along the Jersey shore, and where he met his beloved Jean Eisele who he married in 1950. Cal and Jean's lives were enriched with the blessing of three sons, Patrick, Mark and Steve and a deeply rooted love that spanned 46 years before Jean's death to Alzheimer's disease in 1996.
Good fortune and the celebration of his 50th class reunion led Cal to rekindle a high-school romance with beloved Jeannine, an angel to whom we are indebted for inspiring him to enthusiastically embrace new beginnings, restoring him to good health and extending his life through the gift of love. Cal married Jeannine in 1997 and relocated to Fresno, California where he enjoyed a full and active life in the company of Jeannine's children, grandchildren and network of friends. Their unique story and "second time around" served as an inspiration to all who knew them during their 12-year marriage, with tales of travel, laughter and tender experiences continuing to be a part of family conversations following Jeannine's death to Ovarian cancer in 2009.
Cal's professional life was one of celebrity status, working as a disc jockey, production coordinator and operations manager at popular radio stations across the nation including WPEN and WHAT (Philadelphia); WGBS (Miami); and KHJ, KGFJ, KACE, and KKGO (Southern California). His voice and interviews with the stars from the prime of his career have been memorialized by his brother Tom for the enjoyment of family and friends for many years to come.
Cal's personal life was kept busy with sporting activities of his 3 sons and broader Little League commitments spanning 3 decades. He was a reliable fan at the games of his sons and his grandsons over the years, always offering words of congratulations and encouragement throughout the generations.
On Friday evening, November 22, 2013, Cal Milner was inducted into the Broadcast Pioneers of Philadelphia's "Hall of Fame."

From the official archives of the Broadcast Pioneers of Philadelphia
© 2013, Broadcast Pioneers of Philadelphia
All Rights Reserved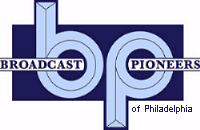 The e-mail address of the Broadcast Pioneers of Philadelphia is pioneers@broadcastpioneers.com