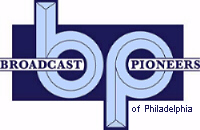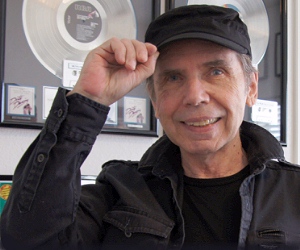 Born to a show business family, Broadcast Pioneers member David White toured the country as a child, performing with his mom and dad in their hand-balancing act. In 1955, at the age of fifteen, he formed "The Juvenaires," whose other members included, Danny Rapp, Joe "Terry" Terranova, and Frank Maffei. Their first performances were at church dances.
Dave's mom and stepdad took an interest in the group and arranged appearances for them at restaurants, bars, nightclubs and talent shows where they gained valuable experience. In 1957, Johnny Madara discovered them singing on the corner, and soon after, he and Dave got together and wrote "Do the Bop." John took The Juvenaires to Artie Singer of Singular Records and "Do the Bop" was recorded with John singing lead and the Juvenaires singing background, but John's record company, Prep Records, turned it down.
It was then taken to Dick Clark, who suggested changing it to "At the Hop." Artie altered some of the lyrics and became a co-writer on the song. The Juvenaires became "Danny and the Juniors" and recorded it for Singular Records, who later sold the master to ABC Paramount Records. It reached the #1 position in Billboard where it remained for seven weeks (a vocal group record). Their next release, "Rock and Roll is Here to Stay," #19 in Billboard, written by Dave White, and produced by John Madara, has become a rock and roll anthem.
In 1960, Dave and John wrote "Today's the Day" for Maureen Gray, reaching #1 in Philly. Dave and his group, Danny and the Juniors were signed with Swan Records, and recorded two more chart records, "Twistin' USA," #27 in Billboard, and "Pony Express, #60 in Billboard.
In 1961, John and Dave produced the musical track and wrote "The Fly," for Chubby Checker, #7 in Billboard. In 1962, Madara and White, with Aram Boornazian, struck a deal with Jamie Guyden Records, where John and Dave wrote and produced "Pop-Pop-Pop-Pie" for The Sherrys, #35 in Billboard and "Maybe You'll Be There" for Billy and the Essentials, which also hit the charts.
In 1963, at Mercury Records, they composed "You Don't Own Me" for Lesley Gore, #2 in Billboard. This song has since become an anthem for women's rights. While with Mercury, they also wrote and produced "The Boy Next Door" for The Secrets, #18 in Billboard, and "Birthday Party" for The Pixies Three, #40 in Billboard. In 1965, at Decca Records, David and John produced "1-2-3," #2 in Billboard, co-writing it with Len Barry. They also co-wrote with Len, and produced his next release, "Like a Baby," #27 in Billboard, as well as producing "Somewhere," for Len, #26 in Billboard.
That same year at Decca, John and Dave produced the answer to "The Eve of Destruction" called "The Dawn of Correction," #36 in Billboard, co-writing it with deejay, Ray Gilmore (aka Sean Casey), and the trio became The Spokesmen. In 1967, Ray/Sean, Dave and John wrote "Sadie the Cleaning Lady," recorded by Johnny Farnham, which went to #1 in Australia. That same year, John and Dave, with Leon Huff, produced "Let the Good Times Roll"/"Feel So Good," #22 in Billboard, for Bunny Sigler on Parkway Records. Later that year, Madara and White went their separate ways.

In 1968, David wrote and co-produced "The Thought of Loving You," for The Crystal Mansion, of which he became a member. It was covered by Cher, The Manhattan Transfer, Astrud Gilberto, Lou Christie, The Spiral Staircase and Wayne Newton.
In 1971, Dave released a solo album for Bell Records, co-producing it with Brooks Arthur, titled Pastel, Paint Pencil and Ink, under his family name, David White Tricker. In 1978, Dave relocated to the West Coast, thanks to an album deal on Fox Records, produced by Brooks Arthur, for The Crystal Mansion.
In 1991, The Rock and Roll Hall of Fame in Cleveland, OH was honored to acquire his piano. In 1992, he and his group, Danny and the Juniors were inducted into The Hall of Fame and Walk of Fame by The Philadelphia Music Alliance. In 2003, they were inducted into The Vocal Group Hall of Fame in Sharon, Pa.
Dave has appeared with Danny and the Juniors in the Columbia motion picture, Let's Rock, at The New York Paramount with Alan Freed, and The Apollo in Harlem with "Jocko" Henderson. Dave has arranged and performed background vocals for Debby Boone and Bernadette Peters, appearing with Bernadette on The Tonight Show and The Tim Conway Show.
He has acted in Community Theater, lectured at Community College, studied film scoring and orchestration at UCLA, and has written a forthcoming autobiography. Madara and White songs are featured in some of the most successful films including, Woodstock, American Graffiti, Grease, Hairspray, Dirty Dancing, The First Wives Club, and Mr. Holland's Opus. Madara and White are presently writing songs for, and developing a feature film project with Michael Killeen titled "At the Hop." Dave and his wife, Sandra are actively engaged in a host of creative endeavors. Dave's music, old and new, is featured on their web site www.rockandrollisheretostay.com.

From the official archives of the Broadcast Pioneers of Philadelphia
David White Photo by Simone
© 2013, Broadcast Pioneers of Philadelphia
All Rights Reserved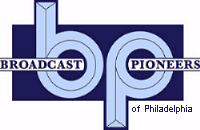 The e-mail address of the Broadcast Pioneers of Philadelphia is pioneers@broadcastpioneers.com