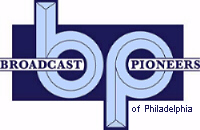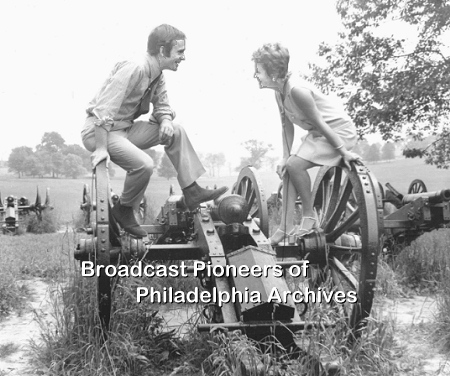 (Left to right) Dick Cavett and Broadcast Pioneers member Connie Roussin Spann
Valley Forge National Historical Park
Thursday, May 7, 1970
Broadcast Pioneers member Connie Roussin may be the only person in the world ever to do a television interview of a celebrity from on top of a cannon. Connie tells us that the interview was short, maybe 5 or 10 minutes long. Dick Cavett at the time of this interview was hosting "The Dick Cavett Show" on ABC-TV late nights against Johnny Carson. Connie said that she believes that this interview aired on one of her morning interview programs. The station was WFIL-TV, now WPVI-TV, Channel 6 in Philadelphia.
Dick was making an appearance at the Devon Horse Show later that day. She said that he was a warm and friendly guy with a good sense of humor and a keen wit. The interview was shot on professional 2" video tape. To our knowledge, no version of that interview survived into the 21st century.
We thought you might be interested in what Broadcast Pioneers member Harry Harris (former TV Critic for the Inquirer and Bulletin) said in an unpublished manuscript entitled, "TV Star Secrets." He says:
Dick Cavett, still visible and audible via cable and commercials, found TV irksomely restrictive. "The threat to people like me," he said dourly, "would be if everything was going to be scaled down to the lowest common denominator, as indicated by what happened when I subbed for Johnny Carson on 'Tonight.' NBC blipped out words like 'shyster,' 'diarrhea,' '$1.49 steak' and 'Portnoy's Complaint.' When the titled of books can be considered dirty, we may not be far from burning them.

When I mentioned that during a local program the first half of 'God damn' had been blipped, Cavett shook his head. "Maybe," he suggested, "someone decided that 'God' was dirty."
This unpublished manuscript and many others including all of the Harry Harris scrapbooks were donated to the Broadcast Pioneers of Philadelphia by Harry's daughter, Terri Harris.

From the official archives of the Broadcast Pioneers of Philadelphia
Photo originally donated by Broadcast Pioneers member Connie Roussin Spann
© 2014, Broadcast Pioneers of Philadelphia
All Rights Reserved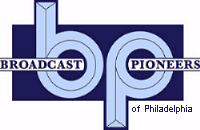 The e-mail address of the Broadcast Pioneers of Philadelphia is pioneers@broadcastpioneers.com