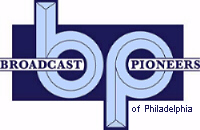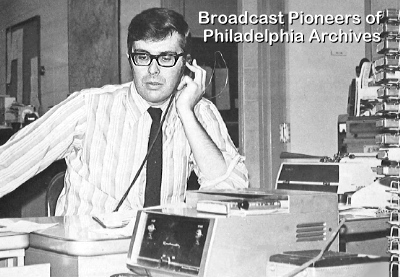 Newsman Glen Barton
WFIL Radio, Famous 56
City Avenue & Monument Road
Philadelphia
1975
This is Glen Barton, a newsman at WFIL Radio when they were Famous 56 and the Big AM Rocker in town. A WFIL document from 1975 says this about Glen Barton:
One of the great assets of a fine Radio Journalist is his ability to understand and report the many life styles of the community he is a part of. Glen Barton assumes this responsibility with enthusiasm, intelligence and style.

Born is Syracuse, New York, Glen received his B.S. degree in History and Physical Education from Ithaca College in 1959. Mr. Barton taught Junior and Senior High School for 9 years at. Mr. Penn High School where he was honored as Teacher of the Year. (Please note that the document says Mr. Penn High School. However, we believe it to be Mt. Penn High School. Mt. Penn is a town to the east of Reading, Pennsylvania).

WFIL has taken advantage of Glen's intense interest in sports and assigned him to cover such events as the Pocono 500, Frazier-Ali war and Villanova's journey to thru the NCAA tourney. While attending college, Glen became the New York State Small College High Jump Champion. Glen's first full time job in Radio was at WHUM (CBS) Reading, followed by the morning show at WPAZ, Pottstown and has been key to WFIL's award winning news department for the past three years. Philadelphians have learned to depend on Glen Barton for concise and accurate coverage of all the News.

From the official archives of the Broadcast Pioneers of Philadelphia
© 2014, Broadcast Pioneers of Philadelphia
All Rights Reserved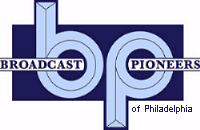 The e-mail address of the Broadcast Pioneers of Philadelphia is pioneers@broadcastpioneers.com