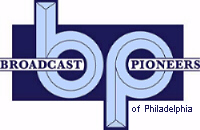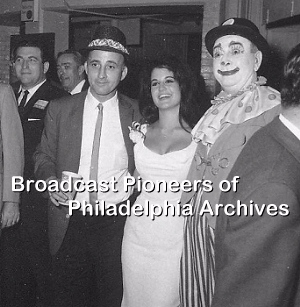 Happy the Clown with an unidentified couple
Devon Horse Show, Devon, PA
WFIL-TV Event
May 29, 1965
Broadcast Pioneers member Howard Jones portrayed the character "Happy the Clown." Happy was a staple on Channel 6 for a dozen years. Howard Jones was in broadcasting for 4 decades. However, most of us will remember him as the lovable "Happy the Clown." Born in the middle of July of 1909 in Rockingham, North Carolina, Howard Jones had done it all. Disc Jockey, TV Host and friend to millions of Delaware Valley children. Howard often made personal appearances like the Devon Horse Show dressed in his clown costume.
From 1956 to 1968, it was in the role of the ever-lovable "Happy the Clown" that Howard Jones would gain fame. The 2-year to 8 year-old demographic became his devoted fans.
Jones' program became so popular that children would have to wait for up to a year to be one of two dozen kids selected to be on the program. They would side down the sliding board, march behind Happy hitting their "marching sticks" and get a ride in his golf cart, lovingly called "Chippy, the Chipmunk." Over the years, Howard said that he had 109,000 children on his program.
Broadcast Pioneers founding member, Jack Steck, Program Director for WFIL-TV, created the role of "Happy the Clown". It was given a three month trial that lasted 48 times that time; 12 years. It originally was a 30-minute program, alternating with "Features for Women." It expanded to an hour and 45 minutes in length at the height of his popularity. Happy had an smile with just a hint of a smile, a bowler hat and an oversized costume with blue stripes on his pants and red polka dots on his shirt.
Previous to becoming "Happy the Clown," the portly Howard Jones played "Santa Claus" on the TV station. The telephone company had a recorded message from Santa to children and it was Howard that played the role. It became so popular; it tied up the lines and overloaded the phone system. Eventually, they decided to lessen the demand on the lines by removing the "Santa Service."
Howard Jones once said:
I used to play Santa Claus. The ratings on the show were good, and after Christmas we wanted to keep them that way, but you can't do Santa Claus 12 months a year. So we wondered what the children would like. Clowns, we decided, and the show was born.
The children loved Happy and he would teach them to make toy animals, taught them the words of songs and hymns. He celebrated birthdays, showed cartoons and did magic tricks. It was he who taught the children how to sing songs. He plucked coins from their ears and celebrated birthdays with those candles that couldn't be blown out.
In 1968, he retired from broadcasting and purchased the farmers market in Downingtown, Pennsylvania, which he ran for five years. Then he traveled the world for quite awhile.
He dabbled in real estate both as a realtor and as a speculator. Howard spent the last 23 years of his life with his second wife, Delia Sciochetti Jones who called him "Jonesie." Delia said that she had, at one time, figured it out and that over 100,000 kids appeared on the program

From the official archives of the Broadcast Pioneers of Philadelphia
© 2015, Broadcast Pioneers of Philadelphia
All Rights Reserved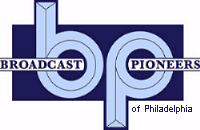 The e-mail address of the Broadcast Pioneers of Philadelphia is pioneers@broadcastpioneers.com