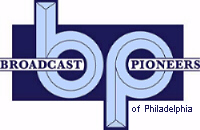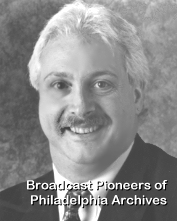 Broadcast Pioneers member John Brown was born and raised in Philadelphia's Germantown section, where he lived until age ten when his family moved to Bensalem, Pa.
He graduated from Bensalem High School in 1969, then headed out to Los Angeles to study radio and TV broadcasting.
In 1971, he came back home and attended Bucks County Community College as a journalism major. While at BCCC, he worked at WBUX-AM, doing mid-days as a DJ. He has also worked as a DJ at WBCB-AM, WHWH-AM, WTEL-AM, WPST-FM and WIOQ-FM.
Sometimes called "The Dean of Philadelphia Traffic Reporters," Brown started reporting on traffic in Philadelphia in 1979, eventually becoming a program director and then a VP of operations for the reporting service, working for a time in Chicago and then back in Philadelphia.
Adding to his extensive resumé, Brown graduated from Mississippi State University's broadcast meteorology program in 2001.
John Brown has been named — four times! — Philadelphia's best traffic reporter by a professional organization of his peers. He was the first person to get the award two years in a row. He also was named Philadelphia's best weather forecaster twice.
In addition, he has received the Variety Club's "Lifetime Achievement" award and has received various awards from many organizations for his fundraising efforts.
He also received the "2009 Milestone in Radio Award" from the March of Dimes for his 30+ years in the Philadelphia market and his contributions to the radio arts.
John is also an avid sports fan — "especially football and the Eagles." When not talking traffic or rooting for the Eagles, John spends much of his time with Donna, his wife of 34 years, dividing their time between homes in Rosemont, Pa. and the Poconos, along with their dog Angus and cat Hobbes.

From the official archives of the Broadcast Pioneers of Philadelphia
© 2013, Broadcast Pioneers of Philadelphia
All Rights Reserved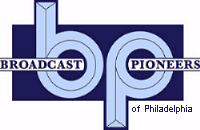 The e-mail address of the Broadcast Pioneers of Philadelphia is pioneers@broadcastpioneers.com