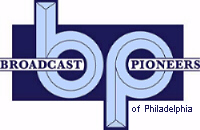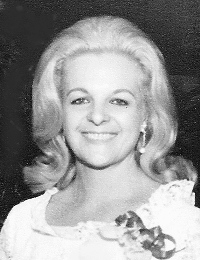 You've heard of 6 Degrees of Kevin Bacon. In Philadelphia, it's only 3 Degrees to Al Alberts Showcase. Everybody knows somebody who has a friend that was on the Al Alberts' Showcase starring Al Alberts and helmed by his wife and producer Stella Alberts. Both were members of the Broadcast Pioneers.
The true bond of the longtime romance and business partnership between Stella and Al Alberts began in the 1950s when Al asked Stella to take the $500 they saved for their wedding in order to make a recording of his group, The Four Aces. The song was "It's No Sin." After they received the pressings of the song, a young Stella Zippi and her girlfriends from the now defunct Philadelphia Bulletin newspaper would spend their lunch breaks visiting record stores throughout Philadelphia asking the store managers if they had the new record by The Four Aces. Shortly thereafter, Al would visit the same record stores with copies of Sin and asked if they would carry it. As there was recent "fan interest," the store managers would agree to carry the song. After securing a little local airplay, the song quickly exploded, went national and eventually went to gold record status. And a much grander wedding was planned.
After Al left The Four Aces and subsequently toured the world as a solo act, the couple eventually settled in Delaware County in the 1960s. They came up with the idea of a televised talent show that would focus on the local Philadelphia area youth. As they only had an idea without any support staff, Stella fell into the role of Producer for the Al Alberts Talent Hour which was picked up by WKBS-TV 48 (in the same studio as Dickory Doc). Stella helped develop the format of the show, coordinated auditions, scheduled talent, wrangled children, and most importantly, taught and groomed talent how to behave in a professional situation.
The show quickly caught on, and soon, they were approached by WFIL-TV. They signed a 13-week contract and changed the name to Al Alberts' Showcase. That 13-week contract lasted over 30 years and became one of the longest-running shows of its kind.
Stella coordinated everything to do with show on a weekly basis; talent, scenery, scheduling, musicians and sheet music, and so much more. In addition, she co-produced a number of recordings Al made in London with members of the London Philharmonic, including the recording of Try A Little Love which became Al's signature sign-off.
Over the course of 30 years, the show featured such talent as Andrea McCardle, Teddy Pendergrass, Sister Sledge, and Broadway's current mega-star Jarrod Spector. Showcase even became a starting point for many casting directors looking for young talent for various national tours of Annie.
As a mother of two and with a background in ballet, Stella understood how to work with youth, and as a member of the entertainment community, she understood how to work with stage parents. She ran her studio tapings and live performances with a strong source of authority, while always being approachable.
As a self-taught producer, Stella's natural drive, encouraging spirit and determination resulted in a 30-year legacy during which she received dozens of awards for her efforts in working with local youth. Unlike many shows that get canceled once they've run their course, it was Al & Stella that made the decision to take the show off the air and retire to Florida. They were married for 55 years.

From the official archives of the Broadcast Pioneers of Philadelphia
© 2014, Broadcast Pioneers of Philadelphia
All Rights Reserved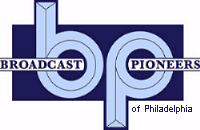 The e-mail address of the Broadcast Pioneers of Philadelphia is pioneers@broadcastpioneers.com