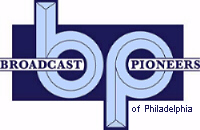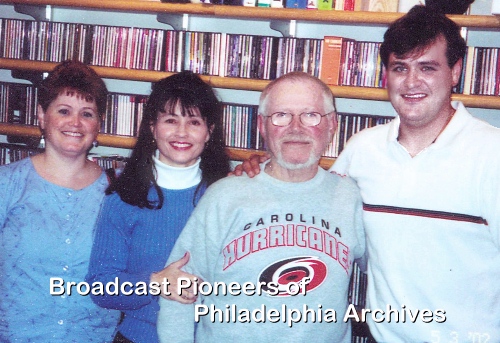 Broadcast Pioneers member Tom Moran and his children
(left to right) Collette, Margie, Tom Moran and Kevin
WPEN Radio
Bala Cynwyd, PA 19004
Friday, May 3, 2002
Friday, May 3, 2002 was Broadcast Pioneers member Tom Moran's last day on WPEN Radio. His children showed up to wish him well.
Tom has five children, Margie, Tom, Colette, Jeff and Kevin. Moran said one time, "My first love is my family, then broadcasting and then railroading."
A native of Jersey City, New Jersey, Tom started in broadcasting during 1959 at a Wildwood, NJ radio station, WCMC. Tom moved to WCTC in New Brunswick, New Jersey where he hosted a variety of shifts for four years. From 1964 through 1967, Tom worked at a various radio stations in Philadelphia and New Jersey area including WHWH, WRCV, WBCB and WKDN until joining legendary station WIP in Philadelphia hosting Saturday and Sunday programs as well as serving as Music Director. He later went on to do afternoon drive for many years for the AM powerhouse.

For 17 years, Tom Moran was a mainstay on Philly's WIP with other legends like Ken Garland, Tom LaMaine and Bill "Wee Willie" Webber. This was when WIP was owned by Metromedia and was THE station in town that everyone listened to. In February of 1984, after a reshuffling of air personalities at WIP, Tom Moran found himself no longer in the lineup.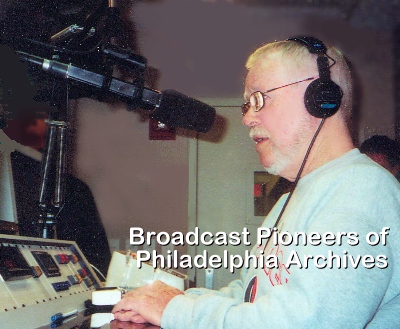 Broadcast Pioneers member Tom Moran
WPEN Air Studio
Bala Cynwyd, PA 19004
Friday, May 3, 2002
For the next two years, Tom worked part time at WWDB-FM as well as a booth announcer for Channel 6. Then in 1986, he moved to WPEN to be part of the "950 Family." He worked there for seven years as a part-time air personality. In 1995 Tom joined WRDR-FM in Egg Harbor, New Jersey where he hosted the midday shift while remaining part-time at WPEN. In 1999, Tom went full-time at WPEN until on Friday, May 3, 2002, when Broadcast Pioneers member Tom Moran retired from broadcasting. But did he?
For years, Tom was hired by advertising agencies to do voice-over announcements for radio and television spots. To this day, he's still doing commercials. On Friday, November 19, 2004, Tom Moran was inducted into our "Hall of Fame." Tom has served a three-year term on our Board of Governors, now called the Board of Directors.
On Friday evening, November 22, 2013, Tom Moran was honored as the Broadcast Pioneers of Philadelphia's "Person of the Year."

From the official archives of the Broadcast Pioneers of Philadelphia
© 2014, Broadcast Pioneers of Philadelphia
All Rights Reserved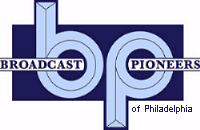 The e-mail address of the Broadcast Pioneers of Philadelphia is pioneers@broadcastpioneers.com