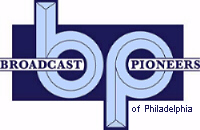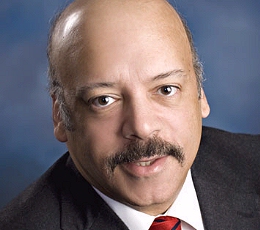 Broadcast Pioneers member Vince Hill, one of KYW Newsradio's most senior anchors, runs the KYW Business Center every weekday morning, giving listeners an idea of what to expect throughout the upcoming day.
KYW listeners were introduced to Hill in 1979 when, at the age of 22, he became the station's youngest anchor. But Philadelphiaradio audiences were already familiar with Vince, who had already done news for several years on WHAT-AM with renowned radio talk show host Mary Mason.
As business and finance editor at KYW, he coordinates the reports of more than 40 stock, bond, and mutual fund brokers and other commentators heard daily on KYW Newsradio at :25 and :55 after the hour.
Vince began his broadcast career at the age of 18 as a copy person for KYW Newsradio under the tutelage of such Newsradio notables as Bill Bransome, Dick Covington, Andrea Mitchell, Joe Donovan, Jay Lloyd, Ed Kasuba, Richard Maloney, and Don Lancer (most members of Broadcast Pioneers).
While at KYW, and as a full-time student, Vince landed his first on-air show at Temple University's WRTI-FM. From there, he performed a brief stint at WTNJ in Trenton before returning to Philadelphia to join WHAT as newscaster for Mary Mason — all in the span of one year.
While in college and at WHAT, Vince hosted "Perspective Youth" on WPVI-TV and was a stringer for the Mutual Black Network. Upon his graduation from Temple, Vince was named an anchor at KYW Newsradio.
Now, as an adjunct professor of journalism at Temple University since 1985, Vince teaches students the basics of print journalism and conducts an advanced course in broadcast newswriting.
Vince has also served as faculty advisor for the Temple Column — a student-run newspaper on Temple's Ambler campus — and for WRFT-AM, Temple Ambler's student-run radio station.
Vince has been honored by the Philadelphia district office of the Small Business Administration and was named 1999 Eastern Pennsylvania media advocate. He is also co-chair of the Radio Task Force of the National Association of Black Journalists.
In 2008, Vince Hill was given the Lifetime Achievement award of the Philadelphia Association of Black Journalists, recognizing both his own career and his work training the next generation of young black journalists.
Vince lives in Woolwich Township, NJ. He and his late wife, Janis – a former Philadelphia Eagles Liberty Belle — have two sons, Jordan and Tyler.

From the official archives of the Broadcast Pioneers of Philadelphia
© 2014, Broadcast Pioneers of Philadelphia
All Rights Reserved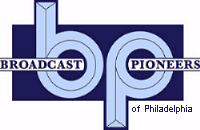 The e-mail address of the Broadcast Pioneers of Philadelphia is pioneers@broadcastpioneers.com