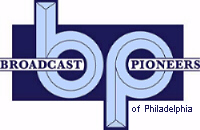 Broadcast Pioneers member Walter Beaulieu was born on August 26, 1919 in Van Buren, Maine. He was the third youngest of thirteen children. The family soon moved to Hartford, Connecticut where he was raised. After graduating high school, Walt enlisted in the Coast Guard and returned to Hartford. He came to Philadelphia to attend broadcast school and started working at then, WFIL-TV, in 1948.
Walt married Jeanne Catlett on October 17, 1953 and they had five children. During the 1960's, in between the parades, the ball games, and spring training; Walt discovered two things that he would enjoy the rest of his life. The first was exercise. He realized the importance of aerobic exercise and was one of the first in the neighborhood to start "jogging." He continued throughout his life to play golf and walk.
The second thing he did was to buy a piece of ground in the Poconos. Walt and two of his sons, Mike and Steve, built a house on that ground by themselves. They would go up there almost every weekend for two years; sleeping in the car before there was a roof on the place. Our family spent many happy times up there. Walt especially loved it. He was still skiing well into his seventies!
Walt retired from now, WPVI-TV, in April, 1986. He remained very active and busy with home projects, family, and of course, the Poconos. His family was first and foremost with him always.
Walt passed away on June 29, 2010 at the age of 90. He was pre-deceased by his son Tom in 1998 and his wife Jeanne in 2005.

From the official archives of the Broadcast Pioneers of Philadelphia
© 2014, Broadcast Pioneers of Philadelphia
All Rights Reserved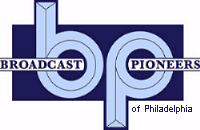 The e-mail address of the Broadcast Pioneers of Philadelphia is pioneers@broadcastpioneers.com