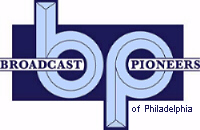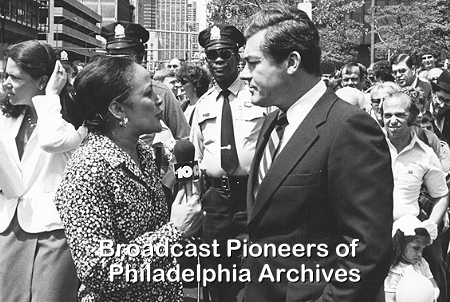 (Left to right) Member Edie Higgins and Philadelphia Mayor Bill Green
Center City Philadelphia
circa 1980
This photo was taken on the streets of Philadelphia during the summer of 1980. At the time, Broadcast Pioneers member Edie Huggins was a reporter for WCAU-TV, then a CBS owned and operated station. Today, the broadcast outlet is owned by NBC. At the time this picture was taken, Bill Green was mayor of Philadelphia.
EDIE HUGGINS:
For Channel 10, Broadcast Pioneers member Edie Huggins had anchored and co-anchored the news, interviewed hundreds (if not thousands) of personalities and newsmakers, reported on countless news stories, along with presenting memorable investigative series on a variety of subjects.
You might remember back in the early 70's, when Edie and Broadcast Pioneers member Herb Clarke co-hosted "What's Happening," a midday news program. During 1974 through 1976, Edie hosted "Morningside," a morning (9 am to 10 am) magazine show featuring interviews with celebrities and politicians, along with segments on health, finance and entertainment.
In 2006, Philadelphia City Council declared March 30th "Edie Huggins Day." A resolution was adopted to honor Huggins' more than 40 years of accurate news reporting and dedication to the City of Philadelphia. She also received the 2006 Hall of Fame Award from AFTRA in April. Huggins continued to serve on many boards throughout the greater Philadelphia region. Giving back to the community, Huggins created the "Huggins's Hero" reports, a Friday segment profiling the heroic life of an ordinary person doing an extraordinary deed.
She started as a college student at the University of Nebraska (where she became the first African American to be crowned "Miss Cornhusker" in 1954) where she was a music major on a scholarship. She couldn't go to the University of Missouri (in her home state because of segregation). Edie quit school when she married Air Force Officer Hastings Huggins.
After he retired from the service, the family moved to New York City where Hastings had a job with IBM. In the "Big Apple," Edie went back to school and was graduated cum laude, from the Plattburgh State University of New York, with a bachelor's degree in science. After graduation in 1963, she worked at both Bellevue and Flower-Fifth Avenue Hospitals in New York City as a registered nurse. At the same time, she made national headlines by doubling as an union actress in the role of Nurse Spencer and an unofficial consultant for the NBC daytime drama, "The Doctors."
Edie also appeared on "The Edge of Night" and "The Love of Life," both produced by CBS Television. Edie was spotted on the Soap Opera by WCAU-TV Vice-President and General Manager Bruce R. Bryant and he invited her to audition for the upcoming extended hour-long "Big News with John Facenda" which the station was planning. Bryant was in NYC and dining in a restaurant when Edie (now divorced) entered with her date, jazz drummer Jo Jones. Bruce recognized Jones and extended an invitation for the couple to join Bryant for dinner. That night, he asked Huggins to audition for the Channel 10 position and the rest, as they say, is history. She won easily over the others and was offered the position with one change, her name. She was using Eddie for years. Named after her father, pharmacist Edward W. Thompson of St. Joseph, Missouri.
Learning to play the piano by age 7, Huggins became her broadcasting career in her hometown at the age of 14. KRES, a local radio station, ran a contest for a one-time only appearance on the station, but they were so impressed that they offered her a three-hour Saturday evening air shift, especially aimed for teenagers by teenagers. She was the city's first African American Disc Jockey. The show lasted for three years. While in high school, she was an honor student each year. She also played piano at her church and for community groups. She also knew how to play the Coronet and was in a marching band. Huggins had a role in the Sammy Davis movie, "A Man Called Adam." In 1975, she married her second husband, jazz pianist Ray Bryant. The marriage lasted until 1982.
She was the mother of two adult children: a son, Hastings Edward Huggins (born in 1955), Senior Administrator for IBM in Mableton, Georgia, and a daughter, Laurie (born in 1957), a marketing specialist here in Philadelphia. Edie Huggins died on Tuesday, July 29, 2008 at the age of 72.

From the official archives of the Broadcast Pioneers of Philadelphia
© 2017, Broadcast Pioneers of Philadelphia
All Rights Reserved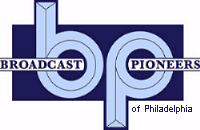 The e-mail address of the Broadcast Pioneers of Philadelphia is pioneers@broadcastpioneers.com