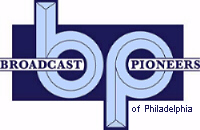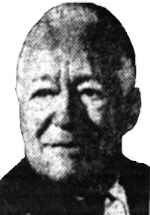 Powers Gouraud
1950
Powers Gouraud, "The Old Night Owl," began some of his earlier nightly commentary on WCAU radio, which was sponsored by Yellow Cab, with "Yel-low, night owls and night owlettes, yel-low!"

On Thursday, January 11, 1951, we have a clip from an interview Powers did with nightclub entertainer Belle Baker. Belle during her career had introduced many Irving Berlin tunes and had starred on Broadway.
Belle was born on Christmas Day of 1893. She was a vocalist and actress. She was married to Elias Sugarman, who was editor of Billboard Magazine. Baker passed away six years after this interview (in 1957) at the age of 63.
In 2000, when we first uploaded a 90 seconds clip of this interview, the technology didn't exist to really clean up this broadcast. Today, it does as in 2008, we re-encoded the audio. This restored audio (almost 4 times as long) is much clearer than the original and we are delighted.
Under Federal Copyright Laws, restoration of audio of public domain items can then place that restored audio back under copyright.

From the official archives of the Broadcast Pioneers of Philadelphia
Photo and Audio clip originally donated by Broadcast Pioneers member Gerry Wilkinson
© 2008, Broadcast Pioneers of Philadelphia
All Rights Reserved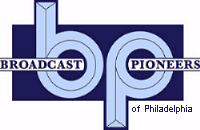 The e-mail address of the Broadcast Pioneers of Philadelphia is pioneers@broadcastpioneers.com