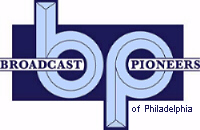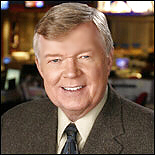 Wes Sarginson
In the 1960's, local Philadelphia television news was dominated by three news anchors. There was Broadcast Pioneers member John Facenda at WCAU-TV, Gunnar Back at WFIL-TV and Broadcast Pioneers member Vince Leonard at WRCV-TV/KYW-TV. All three have been inducted into our Hall of Fame. While it was a TV broadcast, we only have audio. Note the length of the stories were longer than the usual 20 to 30 seconds aired today.
On the weekends, the stations used their up and coming talent. At Channel 3, one of the people who anchored on weekends was a street reporter named Wes Sarginson.
The date is Saturday evening, February 26, 1972. The 11 pm newscast started at 11:30 pm. There may have been covered of President Nixon is China or that the NBC Saturday Night at the Movies ran late.
The clip is 1:59 in length and covers these stories: flash flood in West Virginia, President Nixon's trip to China and how the press covers the president.
Earlier in this particular week, Vince Leonard on the 11 pm newscast covered the President's Trip to China. We have three clips here for your listening pleasure.

From the official archives of the Broadcast Pioneers of Philadelphia
Photo originally donated by Broadcast Pioneers member Bill Bransome
Audio originally donated by Broadcast Pioneers historian Gerry Wilkinson
© 2010, Broadcast Pioneers of Philadelphia
All Rights Reserved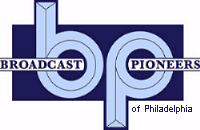 The e-mail address of the Broadcast Pioneers of Philadelphia is pioneers@broadcastpioneers.com