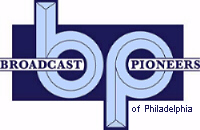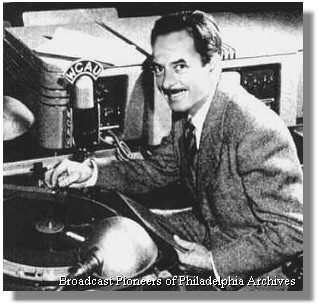 Hal Moore
WCAU Radio
1948
On Monday, September 26, 1949, WCAU's Hal Moore interviewed the legendary Al Jolson. Also, part way through this conversation, WCAU announcer (who later became News Director) Charles Shaw joins in with a very brief conversation with Mrs. Jolson.

Remember that radio during this period had a lot of short broadcasts. This program is less than ten minutes in duration, but there's tons of information crammed packed into this short time period.
Our original source material was a WCAU Radio 16" transcription disc. We believe that the interview was recorded live onto the disc. When the program aired live at a later date, Moore simply introduced the piece. What we have here is the original recorded interview. During the summer of 2010, we re-did the audio. It is now available in both Real Audio and Windows Media formats. Also, the sound quality is far superior to what was previously offered.
Listen in Real Audio!
Listen in Windows Media!

From the official archives of the Broadcast Pioneers of Philadelphia
Photo originally donated by Broadcast Pioneers member Mike Muderick
Audio originally donated by Broadcast Pioneers member Gerry Wilkinson
© 2010, Broadcast Pioneers of Philadelphia
All Rights Reserved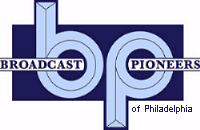 The e-mail address of the Broadcast Pioneers of Philadelphia is pioneers@broadcastpioneers.com